Contributor on '2020 – A Year's Worth of Ruminations'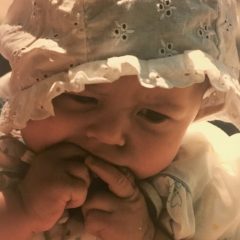 ---
January 31, 2020
---
Strange creatures dissipate from view as dream fog melts to early morning fog.
Need coffee.
Check my phone for what dog walks I have today – nice side gig between seasonal jobs, makes me happy.
I have a few today. I hope they're sweet.
Familiar faint knot appears in my stomach as I sip my tub-like cup of joe.
Accepted a job on an urban farm in Boulder. Leave early March, need to buy the plane ticket. I hope I can balance work and maid-of-honor duties for my sister.
I hope I get rejected from those grad schools I applied to so I don't have to leave the job I just accepted. They seem so kind and I don't want to hurt them.
Start the day.
Smile and say 'good morning' to the folks.
Give dad a hug.
Tell them I'll be out for a few hours and see the disappointment wash over their faces, the same faces they had when I said I accepted the job in Colorado.
They want me close to home, and I wish I wanted to be too.
Set out to see happy creatures.
Two were lovely, one a treasure, one a very scared meanie.
Can't all be winners.
Stuffed my face at 2, beer at 4.
Another beer at 5 – it's Friday, you know.
All can be covered with some good beers and a little television.
Told myself I'd read more in 2020. Whoops!
Dinner with the folks.
They leave on Monday for an entire week to Costa Rica!
Immensely jealous!
Watch a movie with them while the girlfriend is out dancing with friends 4000 miles away. I asked if she wanted to go out dancing when I was over there to visit. She didn't.
Take a bath and wash away the day.
Always wash away the day.
Slip a melatonin under the tongue.
Slide back to the amorphous fog of far off lands and alien creatures.
---