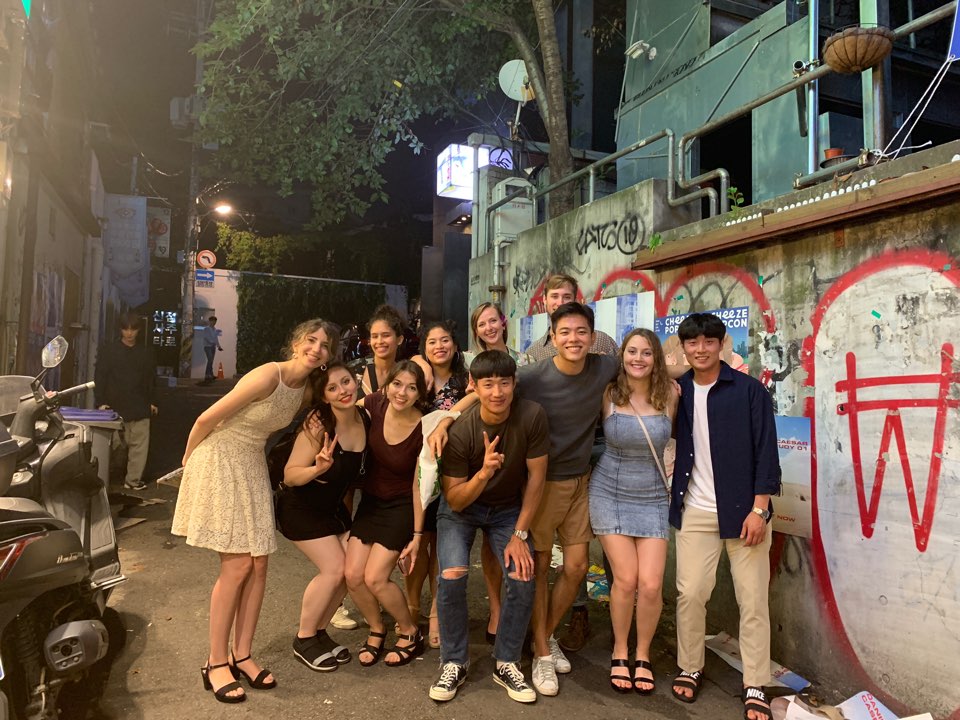 On the eve August 2019, I'm sitting here in the nook of my family home's kitchen, that cozy corner occupied by a rustic wooden round table and crimson seat cushions reminiscent of early morning sun on a farm, surrounded by windows on multiple sides that stream light and energy into the space throughout the day and where I have many fond memories of eating with my parents, cousins, friends growing up and whomever else my gregarious mother invites over. This may be the most nostalgic piece of writing I've attempted in a while and it comes at a really special time for me.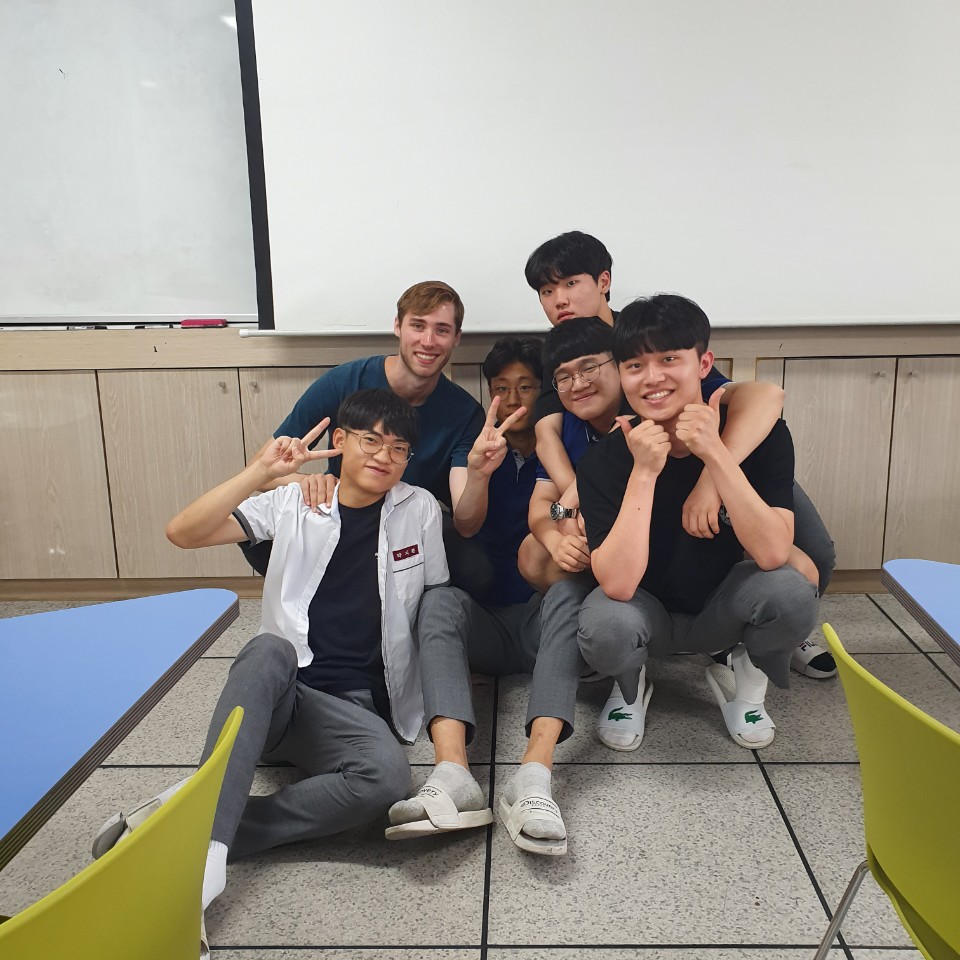 ---
Sitting in this space feels so familiar and yet different from any of the memories I associate with it. It's such a good representation of how a physical space is (can be) mostly unchanged, but the living, breathing people that give the space meaning are aging in more recognizable ways. Griffin is no longer laying (dozing) in the next room over where he was a stalwart for almost 15 years. Andrew isn't upstairs and his all-but-empty room indicates that he has moved on to the independent chapter of his life, where I hope to be soon enough. And my parents, the real consistent players in this house's almost 30-year adventure with my family, won't stay here forever.
My brain thinks about transience often. 30 years is not transient if we contextualize within just our lifetimes, but within the context of all time and legacy it's just the blink of an eye. These writings are all mostly for me, to capture the transient experiential moments to be remembered and appreciated later and to hopefully convey their importance to all of you.
---
Less than two weeks ago, I wrapped up two years of teaching conversational English classes at Heungdeok High School in Cheongju, South Korea. In the span of less than a week I said goodbye to my almost 1000 students and coworkers, packed up my "worldly possessions" and hurriedly moved out of my officetel apartment, tried to reach some type of closure with a city that will most likely never by my home base ever again, and flew directly to Chicago. I wasn't sure what to expect before starting the position back in 2017 (fresh off knee surgery and my whole blood clotting epiphany), but I knew that teaching with the Fulbright program would be transformative and transient. Teaching was not my long-term career goal, but I never could have predicted how the relationships I created with students and friends in Korea go as deep as they do.
---
Teaching in Korea may exemplify transience, but the special feelings I share with the people I've connected to there more powerfully exemplify permanence.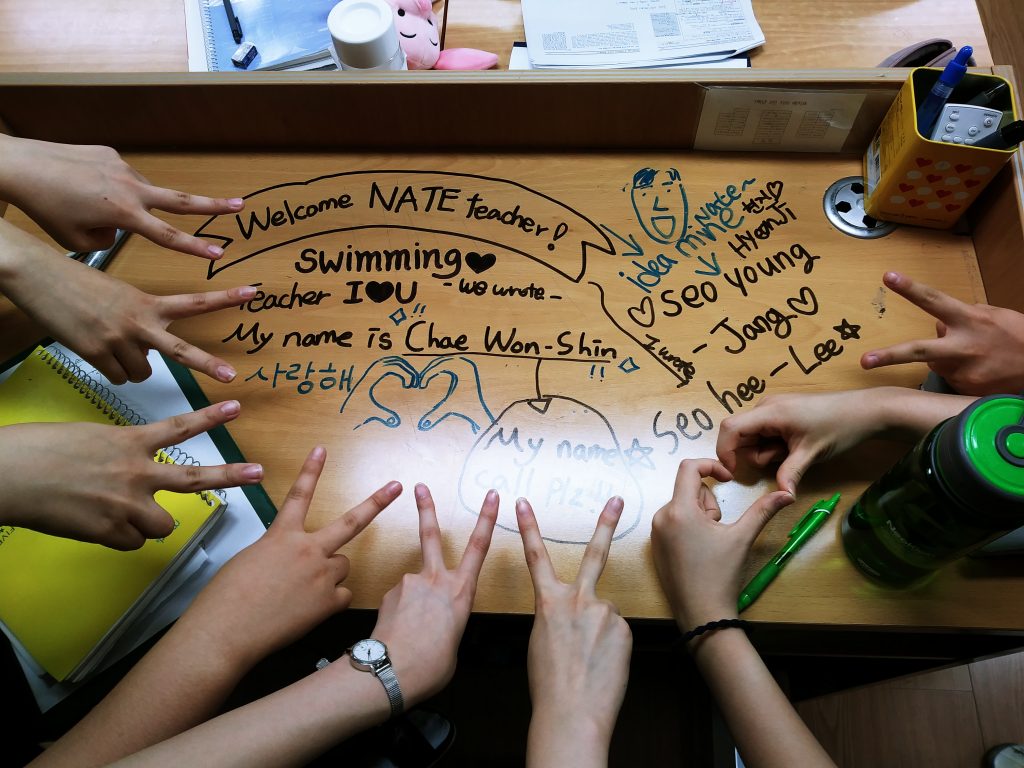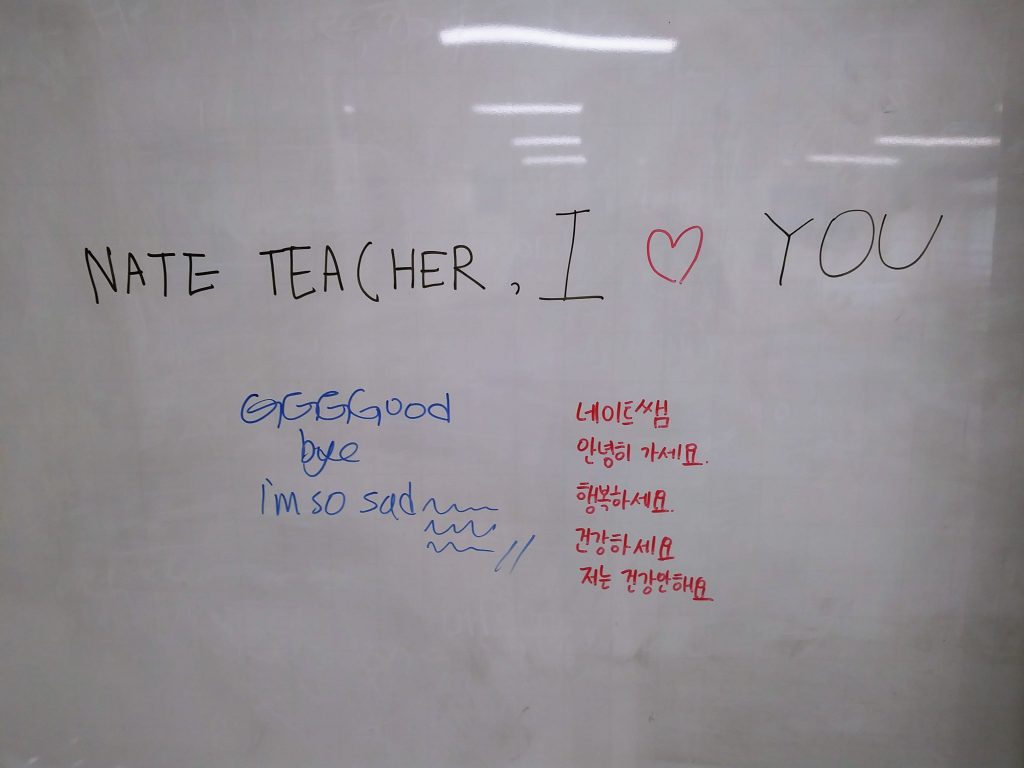 ---
Since April, the end (at my school) continued to quickly approach, equal parts exciting and daunting. There were few nights when I wasn't meeting someone for dinner, playing sports, or trying to make the most of my time in Cheongju. I wrote over 150 letters to students and I still didn't have enough time to express everything I wanted to say. I spent much of the two years trying to develop relationships with all my students (probably exponentially way more than time I ever spent planning lessons) and it showed when I finally left the school. People couldn't imagine me not being there when second semester starts in August and although it's easy for me to picture moving on to new work, it was painful to know that I won't be seeing these students and other teachers daily.
Heungdeok High School made it easy to get up for work every morning and maintain my motivation to learn Korean and integrate fully at my workplace. I wanted to communicate better with the people around me because they were interesting and kind and as such, I felt comfortable early on and it only improved over the course of my tenure. And my time there would have been absolutely meaningless without my students. To witness their growth with me, with their confidence in speaking English, in becoming young men and women and all while navigating such a stressful academic pressure-filled system… I am incredibly proud.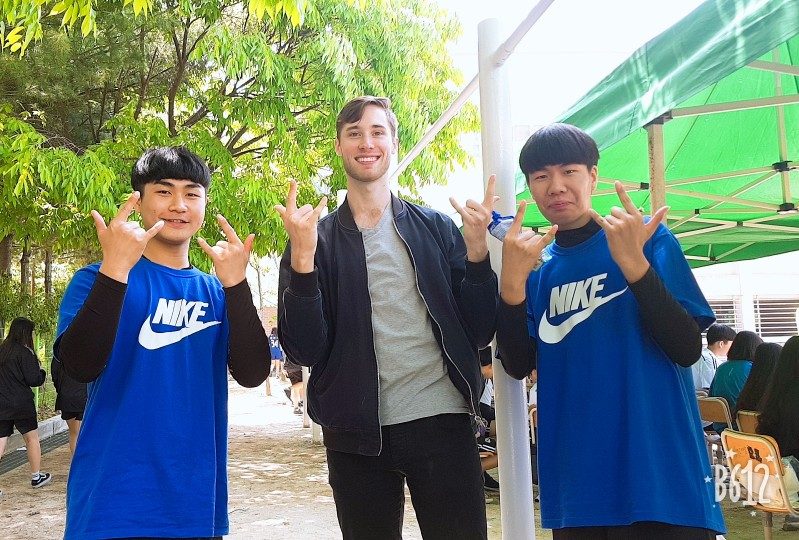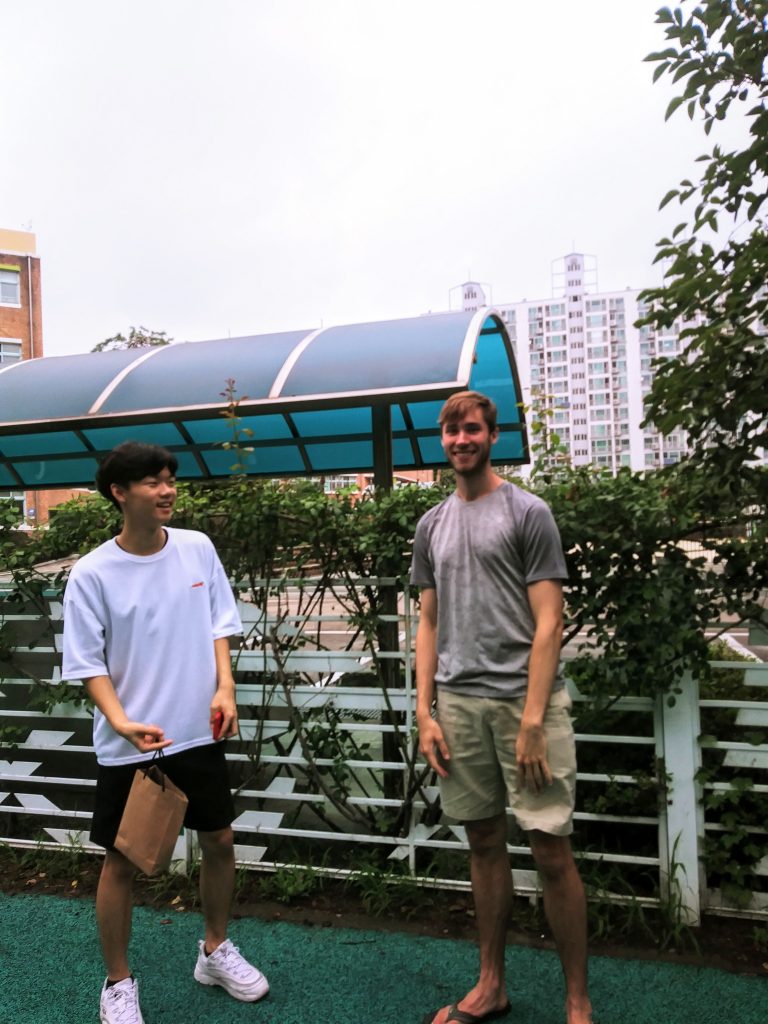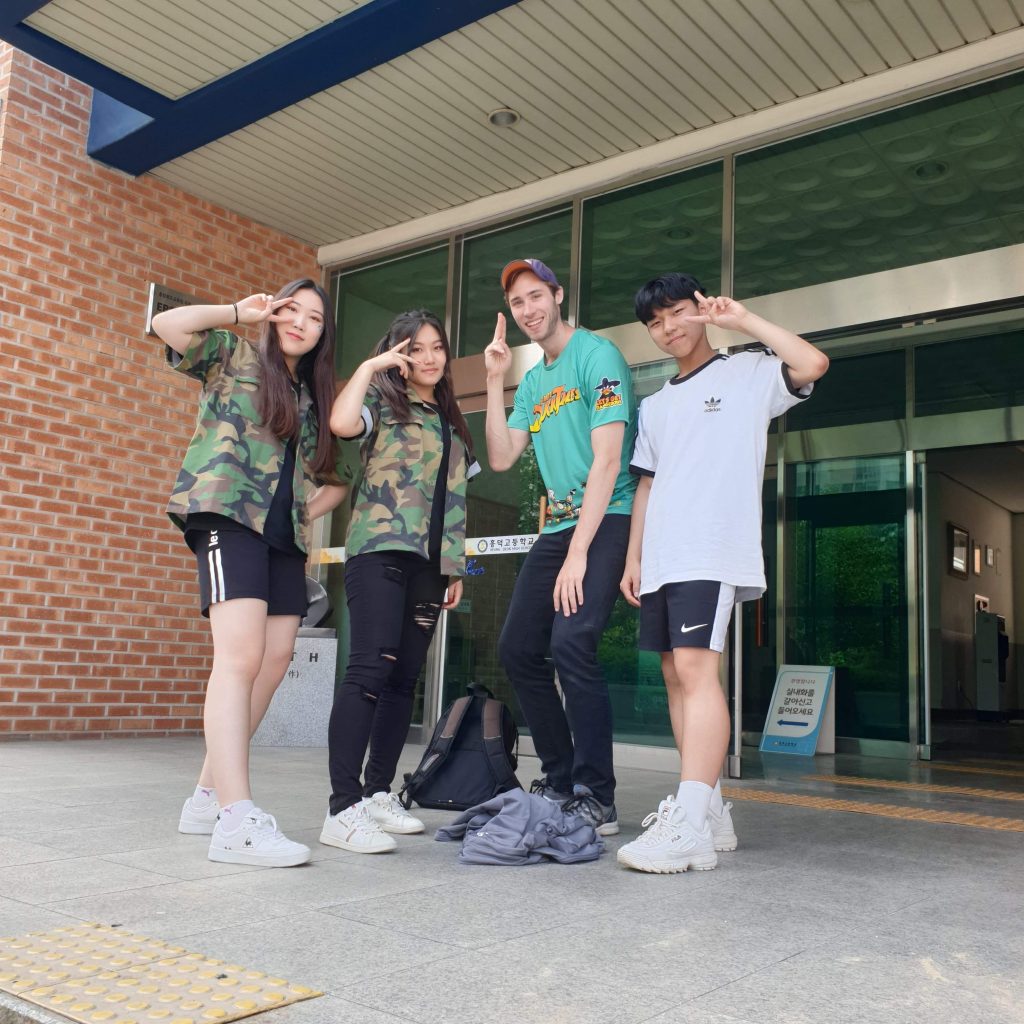 One day my students (some of them at least) will come to visit here in Chicago. I will continue to mentor them and give advice where needed, maybe some silly English-related question or a deeper existential grappling. Those closest to me know that I tend to overthink things, but one thing I do well is to maintain relationships and make sure there is meaning in every interaction. I am proud of myself also because I wasn't sure how my teaching would be received (or how effective it would be), but I know in my heart that I did a good job and my continued support for my students and Korean friends will remain influential and important.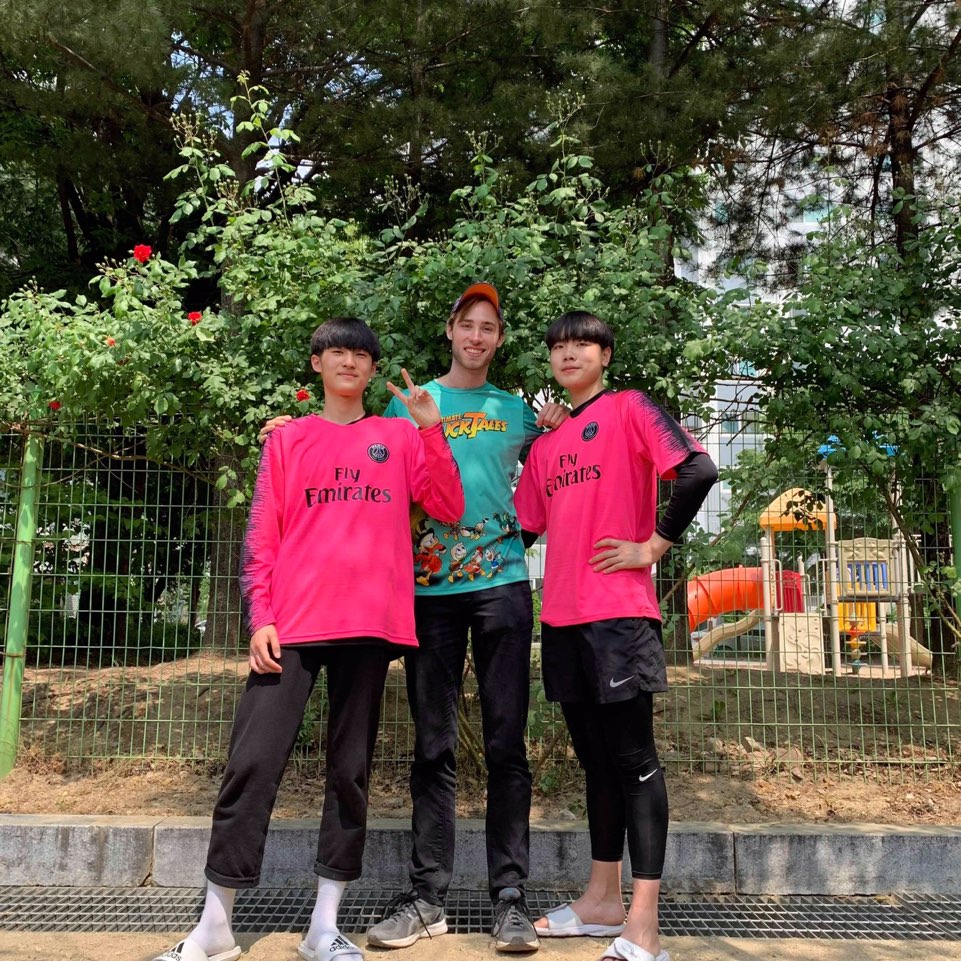 Over the last 4 months, there have been numerous weekend trips, personal milestones, and other events worth chronicling, but I again dropped the ball with prompt posts. However, that might just be a testament to me living in the present (definitely not my laziness at play).
Starting here, I'll describe some of my favorite memories and stories using photos from this past spring. Everything is connected to my intimate personal and interpersonal development while living in Korea. If at any time you'd like to hear the longer, unabridged stories from my life in Korea, send me a direct message or leave a comment.
---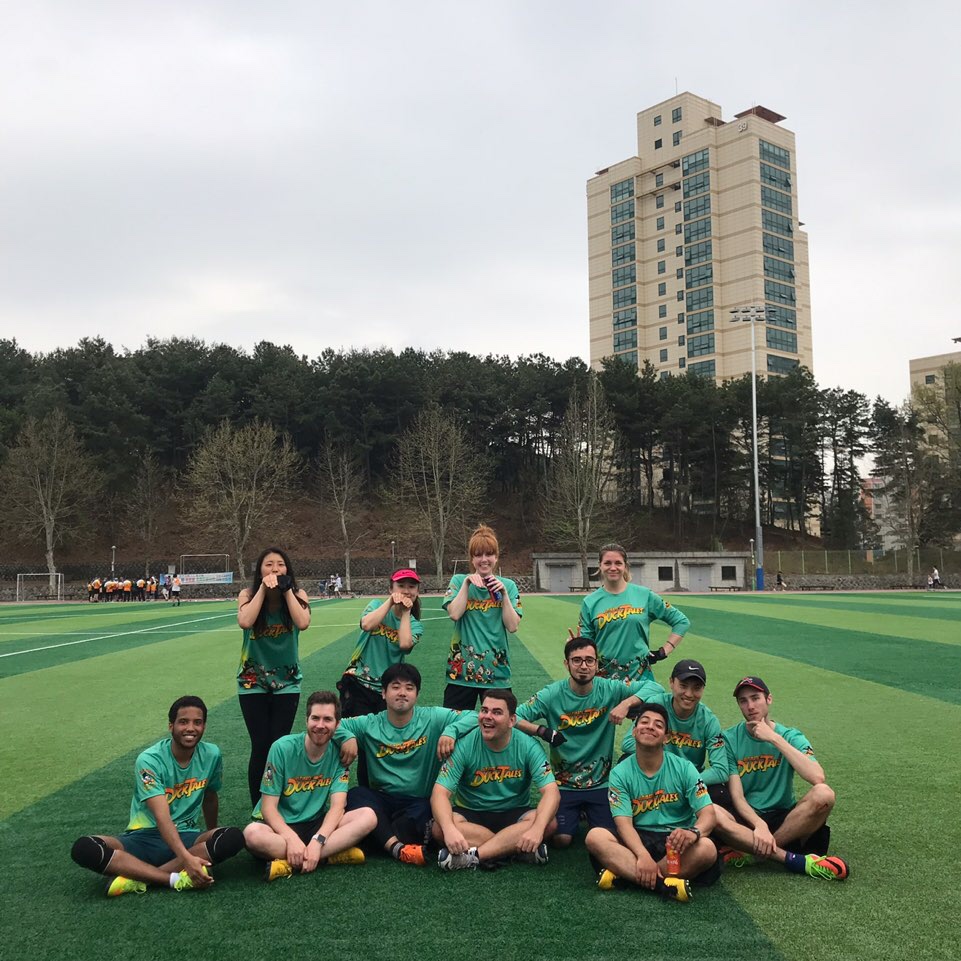 My ultimate frisbee team this spring for the ROK-U (Republic of Korea – Ultimate) league was the Jeongbu Ducks. Against all odds, we came in first for the league and took home the championship trophy after a hard-fought season. In fact, I was undefeated in all the games I played ;). This was a great way to meet people living all over the country and travel to other cities on the weekends. Plus, we had some pretty kickass jerseys modeled after the DuckTales show from back in the day.
---
Over the course of my time at Heungdeok High School, I became really close to certain teachers, especially a group of younger guys that play soccer together and go out drinking. As a farewell hangout, we rented a pension just outside Cheongju and spent one night there. There was a soccer field attached to the complex and we played a couple games before showering and returning to the house to cook some barbecue. This late night talking and reminiscing was the perfect send-off from my closest Korean teacher friends.
---
Seen here, we are all wearing 한복 (Hanbok) or traditional Korean garments in the Jeonju Hanok Village (전주 한옥 마을). There, you are able to rent clothes for a few hours and take pictures against the beautiful traditional backdrop. My good friend Genesis lived in Jeonju for her second year with Fulbright and we spent a final weekend there before parting ways at the end of the grant year.
---
Just days before I left Korea, my childhood friend Michael made the trek from Chicago to Korea, where I met him in Seoul and then brought him to Cheongju. We were able to complete the 'Amazon' escape room in Hongdae (one of my Korea bucket list items) and also play basketball with some of my students among other things. It felt nice to introduce someone who's been part of my life for so long to my recent lifestyle.
---
Back in May, I attended the Seoul Jazz Festival and was able to see many amazing artists including: Wynton Marsalis, Julia Michaels, Fitz & The Tantrums, Rudimental, and Lauv, my current favorite singer. Lauv even performed my favorite song ('Breathe') and I couldn't have crafted a better moment if I tried. Despite a hot, sunny day the crowd in Seoul was young and vibrant and I was there to enjoy the music and channel my emotions through these songs that resonate so strongly with me.
---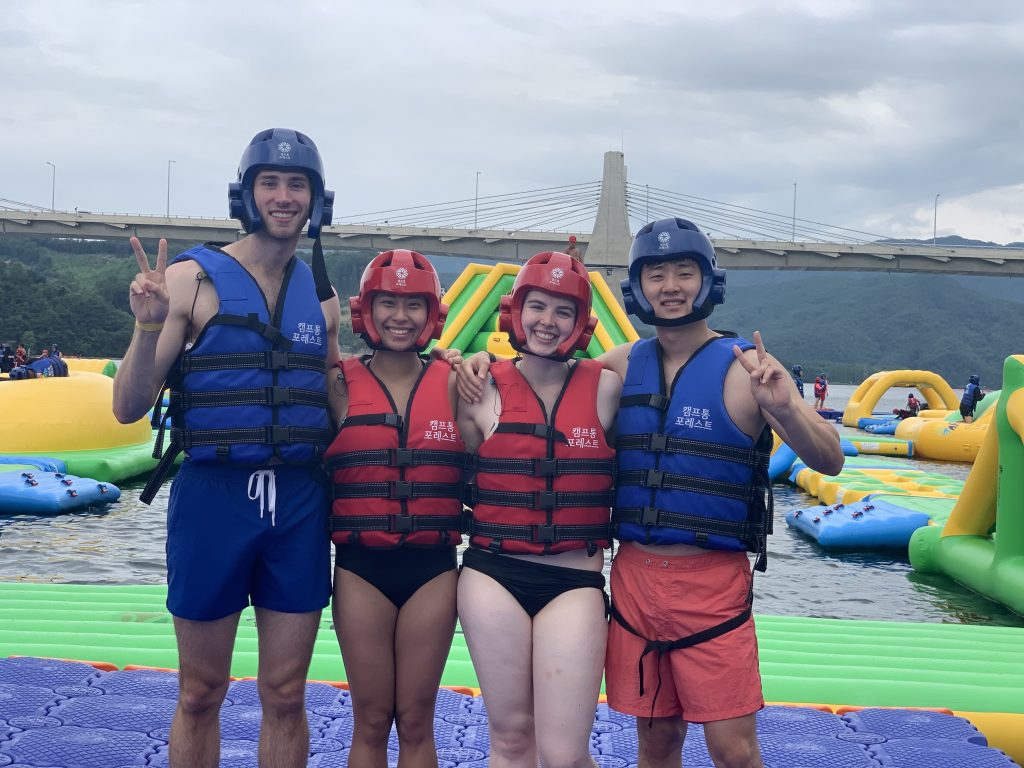 Just three days before my flight home, I went to 가평 (a small town about 45 minutes outside Seoul) with 지원 (Jiwon) and my two Fulbright friends Sarah and Melissa. Behind us in this photo is a massive water floating obstacle course, perfect for the child that still dwells within me. I was running and jumping and falling to the my heart's content and we were able to try other water activities like tubing and speed boating. Hopefully our American swimsuits and attitudes weren't too scandalous for all the people there ;).
---
Throughout my last few months in Cheongju, we had many nights out like these. The photo on the right was the final party I held at my place and we ended up hanging out until 6am (until people finally crashed and slept on my floor). The photo on the left was taken in Seoul days before returning to Chicago, featuring two of my closest Korean friends and close Fulbright friends as well. The photo in the middle was taken at the Chungbuk University, a social hub in Cheongju that always made for a fun night out.
---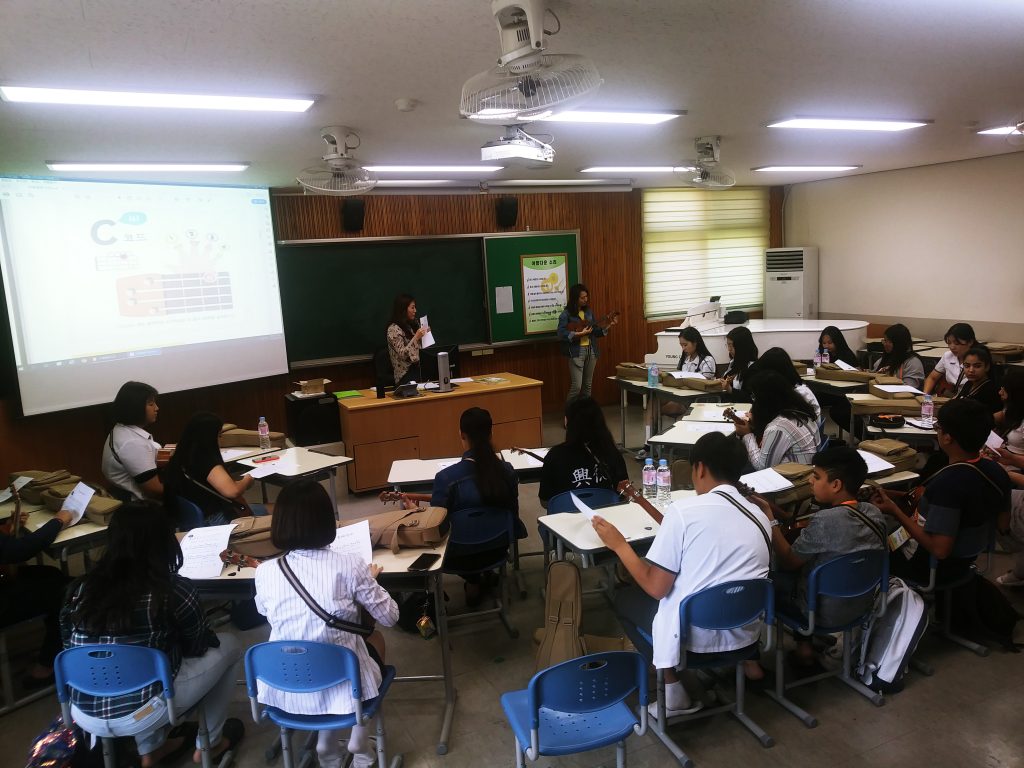 In May, a group of Indian exchange students visited our school for a weeklong excursion and immersion in Korean culture. Here the school's music teachers were teaching Korean and Indian students (and me) how to play a couple of songs on the ukulele. I spent much of the day translating (a first for me) and making sure the Indian students and teachers were comfortable at the school; I know what it feels like to be foreign at a Korean high school :P. It was nice to speak to students who were fluent in English, albeit for a short visit.
---

These photos were taken from one of my favorite nights ever, after our program's final dinner event in Seoul. It captures my Korean family and the unique blend of Korean and non-Korean friends I have there. There was a mix of languages spoken, personalities, styles, etc. The picture on the left (Genesis, Leeann, me, Emily – left to right) shows off our outfits, picked individually for each person by one of the other four. We chose names out of a hat and dressed each other out of our comfort zones. Can you guess whose outfit I chose and who choose for me?
---
Singing 'Falling Slowly' with 강희 on my final day at the school. What a way to end an emotional rollercoaster of a week for me.
---
No explanation needed…
-Nathan