The last time you heard from me may be as I made the trek back across the pond from Copenhagen, heading into my final semesters of school.   A year later, I'm a  proud graduate of the University of Illinois at Champaign-Urbana with a degree in Integrative biology, a summer internship in Vermont, and lots of time to contemplate where my life may head.
​            Hold on though, let's back up for a minute. I graduated on May 14, so what on Earth has happened in the past month? Never one to just sit and twiddle my thumbs (though I love lounging and watching my fair share of guilty pleasure tv shows), I haven't really had a break since graduation. The day after my IB ceremony, I moved out the entirety of my apartment with my trooper parents; it was a mighty effort to scrub away grime that had been accumulating for almost two years, the residues of four guys living together and clearly no moms doing chores for us.
---
With a few days at home relaxing and catching up with my family and friends, the next item on my agenda was to attend ACEN 2016 at the Rosemont Convention Center. For those of you who aren't familiar, ACEN refers to Anime Central for the greater Midwest region. Ripe with elaborate costumes and cosplay memorabilia, a massive merchandise floor that overloaded my senses and spanned greater than a city block, and a packed schedule of thought-provoking and in some cases brain-cell-killing panel events (the 'Bad Fanfiction' panel), ACEN did not disappoint.
---
My personal highlight was competing as Wario in the 'Mario Party in Real Life' event, embarrassing myself in spectacular fashion by losing 4 out of 5 mini-games in cringe-worthy style. I'm not the biggest anime fanboy, but the event did not fail to entertain and I might not ever be able to un-see some of the *ahem* revealing outfits strutting across the merchandise floor and Rosemont hotels. It was pretty funny to see the juxtaposition of drunk high schoolers dressed as anime characters, wielding swords and showing lots of skin mixed in with proper visiting businessmen donning overpriced suits and their obligatory briefcases who were also staying at the Rosemont hotels. 
After ACEN, many of my free hours (when I wasn't taking impromptu naps, eating, or avoiding life responsibilities) were spent packing and getting ready to move out to Vermont for the summer. I accepted a position in Woodstock, VT (sadly not the Woodstock with all the name recognition, but instead a touristy resort town) as a natural resources intern at the Marsh-Billings-Rockefeller National Historical Park. I have always been interested in land stewardship and forest conservation, so I jumped at the offer for this position through the National Park Service, the Student Conservation Association, and AmeriCorps.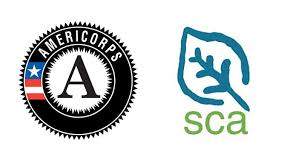 I'm assuming most of you are familiar with the Rockefeller name, which plays into the rich history and story leading up to the park's opening, which I'll address shortly.  Plus, I wanted to be outdoors during the summer, shedding my 16 years of being entrenched in the U.S. educational system and staring into the distance of anywhere but Illinois for a summer of soul searching.  A car is required for the position, so I decided to make my trip out East into an extravagant road trip and the perfect excuse to visit friends along the way.
My fearless traveling companion for the entirety of the week was none other than my friend Sam, a grad student in electrical engineering at the U of I. It worked out perfectly; he was given the chance to experience a unique perspective of the country and I didn't have to drive a thousand miles singing 'All by Myself'. I had to put up with him falling asleep for vast stretches of the country and he had to tolerate my constant playing of the latest Adele album.  Like a said, a pretty good deal.  On Sunday, May 29, the trek began after a great brunch out in Oak Park, the new stomping ground of Sam's good friends and former roommates. 8 hours later and free of my tirades about Indiana's inability as a state to maintain clean highways, we arrived at the first destination: Knoxville, Tennessee.
---
​            We pulled in later in the evening, but still had time to eat dinner with my friend Elizabeth (a fellow DIS-Copenhagen alum) and her girlfriend. The restaurant lucky enough to be graced with our patronage was Cocoa Moon, an establishment seemingly undergoing an identity crisis, not quite fully committing to either Asian or Mexican cuisine. Despite the perplexing menu, we had a great night catching up and crashing on a quite comfy couch. We slept in the next morning and went out for a truly Southern breakfast at one of the local Waffle House locations. I know what you're thinking, that Waffle House isn't really that special or unique to Knoxville. But oh how you're wrong (at least partially). Waffle House being open is actually an indicator used by FEMA to assess the impact of local storms; the Waffle House Index arose from the chain's reputation for remaining open during severe weather events and reopening quickly in a storm's aftermath. Our humble meal of hash browns and hotcakes was paying homage to a true and tested Southern staple.  
Sunday highlight reel: introduction to Knoxville and UT, meeting an adorable three-legged cat, meeting Elizabeth's friends at their house.
| | |
| --- | --- |
| My first Waffle House visit, with Elizabeth | View of Knoxville from the apartment |
Day two of the road trip had begun and there was plenty more to do and see.  We continued East through the mountains and national forests of Tennessee, heading for Burlington, NC and the humble abode of the only mutual friend Sam and I were visiting along the way.  Our friend Devin had moved out to North Carolina about 6 months ago to begin a two-year position and I hadn't seen her for quite a while (plus we wanted to save her from the relative tedium of boohoo NC).  There isn't much to do in that part of the state, but we were more than happy to catch up, crack open some tequila, and watch terrible reality shows in the way that only good friends can.  Later in the night, we did venture out to a local mini golf course, getting there by what had to be the only Uber ride within a 30-mile radius.  The course was pretty lame (especially as the tequila began to wear off), but our story of getting home was greatly unexpected.  
As I mentioned before, the town of Burlington, NC is not as gung-ho about ride-share services as we are in the Chicago-land or Champaign areas.  We finished our 18 holes in a heartbeat and soon found ourselves stranded, soon before the place was closing for the night.  We ended up having to call a taxi, which showed up about 30 minutes later than expected.  Not only was there the one taxi driver, but another man seated in the passenger seat, apparently covering his hands with a baseball cap.  I didn't notice during the ride, but we were happy to get back to Devin's place and embrace the stupid pleasures of reality television and a locked door, away from the speeding cab and potentially a dangerous situation.  
Monday highlight reel: Devin's sneezing cat, surviving the taxi ride, why have I not appreciated the entertainment value of 'The Bachelorette' before?    
We slept in the next day as well, eventually saying our farewell to North Carolina and driving for Washington D.C. around 4 p.m.  After leaving one of my least favorite states (sorry North Carolina, points deducted for lingering racism, archaic social sentiments, and a general lack of diversity and acceptance), I was very excited to introduce Sam to one of my favorite states, Virginia.  Very green and rich with history, Virginia (and D.C.) have always been among my favorite destination spots.  We arrived in the city around 8pm and ate at a gastropub called 'Barrel'.  The food was excellent as well as the beer and we then headed to stay with my friend Andrew, who grew in Western Springs and had moved out to D.C. for work.  The decision was made to take it easy that night and prepare for a long day of tourism, seeing as we were to spend two nights in the area.  
---
We awoke to the bustle of working men, getting ready and heading out for the day.  Rolling out of bed a couple of hours later, the sun was shining and our first motivation was to locate some sort of breakfast.  We then walked around for a bit, taking a stroll from the Abe Lincoln Memorial over to the Washington Monument, past the reflecting pools of the National Mall and touring parts of the Smithsonian museums.  D.C. was by far our tourist city of the trip, but no matter where we ended up that week, food and drink were always the number one priority.  After a lengthy respite at the National Gallery gardens, allowing Sam to catch up on some research responsibilities and me to sleep and catch up on the way more important most recent episode of Game of Thrones, we headed to the Washington Monument and up the elevator to its top.  The view at sunset was pretty stunning and seeing D.C. from a bird's eye view was very helpful in orienting the city.  
The long day of walking and eating had of course by that point led us to think about food yet again.  We went and picked up the car and headed to a Lebanese/Greek/Turkish in the NW neighborhood called 'Zaytinya'.  Let me just say now that this was the pivotal moment for our road trip.  The food was amazing, including but not limited to endless amounts of pillow-like pitas, my introduction to the Turkish dish hünkar begendi and one of Sam's favorite beers from back home in Kuwait ('Almaza'), and a very tasty dessert of Turkish Delight and a Turkish Coffee chocolate cake.  The food was apportioned insanely well and I could not have been happier leaving that restaurant.
---
That is, until we returned to the car and seen that someone had smashed in one of the windows and taken some of my belongings.  In under 90 minutes and on a very busy street in the middle of the city, someone had managed to violate my privacy and turn a wonderful evening out into one of stress and worry.  I deal with these kinds of situations well, but I not only had to worry about fixing the car window, but also changing passwords for sensitive information and wondering what happened to all of my stolen possessions.  That said, Sam's things were left untouched and no one was injured, so it could have been far worse.  Moral of the story, I learned a reverberating life lesson about trust and precaution and how to stay calm when things may not be going your way.  ​
Tuesday & Wednesday highlight reel: Barrel's beer, Vapiano Italian lunch with Andrew, Zaytinya, still alive after being robbed.
After a rather sleepless night, we awoke early the next day, our goal to have the car window fixed and continue along our journey, eager to enjoy some downtime out of the city.  While the car was under repair in Arlington, Va, we were a quick Uber ride away enjoying a meal of lobster rolls and other local seafood delicacies at 'The Carlyle'.  After no time at all, we were back on the road with all windows intact, heading to New Jersey.  I'd never actually been to New Jersey before, so I wasn't quite sure what to expect.  My opinions of the state were skewed by SNL depictions of the Jersey shore and a strong mental image of casino boats and loud, tanned Joysey folk.  We were so pleasantly surprised to arrive at my friend Grace's home in Bernardsville.  
Contrary to all of our preconceived notions, this quaint town lies in Northern Jersey, in one of the wealthiest counties in the nation.  The town emits a strong small-town charm as well as providing the perfect getaway for us two weary individuals who had dealt with a lot over the past 24 hours.  Sam and I enjoyed a nice meal at the local cafe, walked around while hearing about the town's history, and chatting with Grace's family back at the house.  Fortunately, we were provided beds to sleep in which was a welcomed change from the couches, futons, and floors to which we'd become accustomed.  That night, we even dug out Grace's old Nintendo 64 and played some of our more nostalgic titles.  And anyone who knows me also knows that I love me some Nintendo 64.  I had soon forgotten the previous day's misgivings and gave in to a good night of rest.  
Thursday highlight reel: Carlyle lobster rolls, Grace's dogs, everything Bernardsvile, NJ.
---
Nearing the end of our journey, we had an interesting Friday of travel.  We drove the car to Southport, CT (our sleeping spot for the night) and took the train back into New York City from there, about 90 minutes by rail.  I was beyond excited for this day, because not only was there to be one glorious reunion of friendship, not two reunions, but FIVE.  We had planned to meet five friends from my study abroad program for dinner in the Big Apple.  Many people who were with me in Denmark happened to be from the East coast and I was lucky enough to find five who were available that Friday night for dinner.  After arriving in Grand Central Station, we took a few moments to breathe in the essence of the city: a mixture of tourism, an air of possibility and wonder, and an ever-present whiff of street trash.  My friend Amanda was the mastermind behind the dinner, our expert of the city after having just received a job offer there herself.  
Sam and I first ventured from GCS to Times Square, our meet-up place for two other friends (Wenbo and Rebecca, from Boston and New Jersey respectively).  Another great locale for people watching, we rested for a few moments and then headed over to dinner at 'The Liberty'.  Awaiting us there already were Amanda and Julia (both from Connecticut).  Not too long after arrived the final piece of the puzzle, David (Boston), and we were well on our way to reliving abroad stories, enjoying all that The Liberty had to offer food and drink-wise, and trying to induct Sam into our little club of ex-study abroad students to Denmark.  The meal and camaraderie were fantastic, and we soon headed out to settle down at a nice bar and eventually home for the night on our respective trains.  
Friday highlight reel: The Liberty, seeing friends and reflecting a year later, Amanda's house in Southport, CT.
---
The day is now Saturday, my final day with Sam on my road trip to Vermont.  We left Connecticut and drove onward to Boston.  Some of Sam's friends moved out to Boston for further education and work at MIT and other schools, so we ended up grabbing lunch with them and walking around the MIT campus for a bit.  Boston was to be the ultimate destination for Sam and after dropping him off at Boston-Logan for a flight back to Chicago, I was to drive onward to Quiche, VT and move in to my summer housing.  But as I had learned with my car situation, life throws you some curveballs and plans change.  Shortly before the road trip had even begun, my grandmother (my mom's mom) had passed away at the venerable age of 93.  As sad as death is in any circumstance (the recent Orlando tragedies really upset me), my grandma lived a wonderful life, was surrounded by a very loving family, and I'm much happier knowing she's moved on to a new existence free of frailty and bodily limitations that have confined her to a nursing home for the last few years.  Channeling her spirit of travel and sense of adventure, I was still able to make the road trip and reconnect with old friends while making new memories.  And even more fortunate, I was able to fly back to Chicago with Sam the following weekend and return for her memorial services and spend quality time with family. 
| | |
| --- | --- |
| Walking around the MIT campus | Grandma Doris 🙂 |
The following Monday, I flew back out to Boston, picked up my car from the airport garage, and finally finished the long haul from Chicago to Quechee, VT.  Immediately pulling into the small mountain town, I knew that this summer would be unlike anything I could've had back in Illinois.  Surrounded on all sides by luscious mountain landscapes and scenic views, I couldn't imagine passing up such an opportunity to be outdoors and escaping the worries and obligations I might have had back home.  Moving in to my condo was a smooth process, aided by the small wisdoms from my new roommate Jacodie who moved in a few days before I did.  The first few days at Marsh-Billings-Rockefeller were spent exploring the park premises, taking tours of facilities, acquainting myself with the incredibly courteous park staff and fellow interns, and hiking up to the infamous Pogue (a fen-turned-pond at the back of the park grounds) way too many times.  Jacodie is from near D.C. (that same D.C. as my fateful car incident) and also graduated from college just about a month ago.  She knows barely more than I do about Quechee (pronounced quee-chee) or Vermont and we're both excited to learn more about the place as we dive into our work here and figure out where we're headed after the summer.
---
Just a few days after I'd moved into Quechee, I was already heading back to Chicago (the last time this summer, I promise!) for a wedding.  Not just any wedding though, but that of my two close U of I friends, Dylan and April.  I was looking forward to this day for many months, not only to take part in their happiness as they start a new life together as husband and wife, but also to reconnect with a whole slew of college friends that I haven't seen since leaving school.  
#ThatYoungHoyerWedding (aptly and ironically hashtagged for their last names) was slated to be held at the Lake Forest Academy, a beautiful property about 40 minutes North of my hometown.  I had to be there Saturday as well for the rehearsal and to finally figure out what my responsibilities as part of the bridal party were.  On a sweltering day in suburban Chicago, we practiced our choreographed movements and let the excitement (and our sweat) build up for the following day.  After the rehearsal part, much of the bridal party headed to a local bar in Libertyville before a big dinner at Gino's East nearby.  We all enjoyed break from the heat and some cool mixed drinks.  Our waiter, Griff, was accommodating to our needs as we wolfed down basket after basket of "endless" chips and salsa and ordered more drinks.  In great spirits as we headed to the dinner (pun alert?), everyone was ready to down deep-dish pizza and cookies provided by the family of the bride and groom.  All the groomsmen headed out after dinner for a bachelor party of sorts (I can't give away all the details) and then I drove back home to get ready for the wedding itself.
On Sunday, the weather remained cloudless and sunny, though much milder and perfect for an outdoor wedding ceremony.  The bridesmaids all had to be present at 9am for hair and makeup appointments, while we were all rolling in around 1:30p.m.  After getting ready (we all looked pretty spiffy in our tux get-ups), the ceremony was ready to start.  My friend Elise and I were the first pairing of the bridal party to make the long walk from the mansion to the lawn area where everyone was seated for the ceremony itself.  Making that walk made me think about all the good times my college friend group had over the last four years, that we were all about to assume new levels of responsibility in our jobs and family lives, and that no matter what we would always make the effort to stay in touch and allow our friendships to grow.  
I felt like a kid pretending to be grown up, the significance of wedding vows not quite impressing upon me, myself still so far from such a life milestone and really just looking for my next great adventure in any form.  Listening to my friends read their vows almost brought me to tears.  For two at such a young age, their connection with each other and their demeanors emanate maturity and depth well beyond their years.  With the conclusion of the ceremony and our long walk back to the mansion, the party was just beginning.  We sat down for dinner and enjoyed the elegant layout of the dining room and the grand staircase down which the bride and groom made an even more elegant entrance.  After more life chats and catching up with other table 11 guests (and eating the delicious wedding cake), the dance floor opened up and everyone was able to dance away their worldly problems and enjoy life with our newly married friends for the night.  Toward the end of the night, all the guests gathered on the path outside with lit sparklers, creating a dazzling sendoff scene for the bride and groom.  At the end of the night, I drove him feeling such euphoria, a happiness for my friends, from being with my friends, and a general excitement I tend to feel as I begin new life stages.  
---
The next day, I once again gathered my things and flew back to Boston, getting ready to settle one and for all in Vermont until September.  And that's where you can find me now.  I'm getting into the swing of my internship for the summer and really creating my own niche here in Quechee.  I would love for anyone to come visit, just as equally as I'm excited to have ample down time to organize my life and enjoy a summer of leisure and breathtaking scenery.  So much has happened in my life over the past month, just as so much has happened across the country and across the globe.  In so many ways, it just feels like something big is building behind the scenes and I don't think that's just the romanticized thoughts of an anxious recent college graduate.  This is such a unique point in time, where people are being forced to accept the changes occurring to the environment and regarding the differences between people even as the world becomes more globally connected.  Sometimes these reactions are extremely positive and in an alarmingly large number of cases, very negative and inconceivable.  As I figure out my next path, I more so hope to contribute to a culture of positivity and learn how I can use my best talents to make the greatest change for the betterment of others.
I promise I will keep in touch and keep you informed about my summer plans and any news I have to share.  This will be my longest post by far, seeing as so many eventful things have happened to me recently.  My hope was to give you a better understanding of what I've been up to lately and also how I've reacted to the different things I've experienced.  In that same way, I'd love to hear about what all of you are up to and where your fortunes are ahead.
Until next time,
-Nathan