Hello hello.
The end of school has arrived in a flurry, akin to the occasional snows that sneak into Cheongju and dissipate on the same day before sunset.  I finally feel like I understand how the school works, the scheduling, how students feel depending on exams, holidays, school events, and the weather.  If you boiled Heungdeok H.S. down to its essence, it's really not that different from high school in the U.S.  With my students, I read their personalities and I picture similar students from when I attended Lyons Township High school.  Some of my students are gifted singers, dancers, athletes, or aspiring actors and I am lucky to be at a school where they are encouraged to succeed at their studies and pursue other hobbies and dreams as well.  Many Korean high schools are so focused on academic performance that students have little time to explore other talents.
---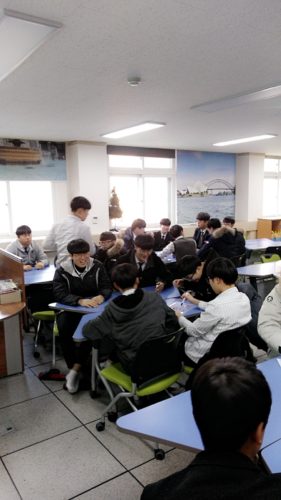 ---
Last week we had the Heungdeok-go festival, which lasted an entire day in the gymnasium.  This festival is usually held during the summer, but I was told that heavy rains last June flooded the gym.  It was a bit tiresome, and I could tell the students would give anything to go home.  But intermittently, there were standout performances, including from a second-year student with whom I also sang a duet.  One day I might look up and see him on some singing tv program or selling out concerts.  His voice is effortless and draws people in (though his teachers probably wish he spent a little more time studying and less time singing).  During the festival, I actually had the opportunity to talk to many students who normally are shy or haven't had chances to get to know me.  I'm proud when I talk to students and we are able to communicate, maybe sometimes relying on our expert Konglish abilities.  When I was in school, I don't remember having opportunities to speak Spanish freely with native speakers, so I try to give all my students many chances to chat with me.
Dance Battle at the School Festival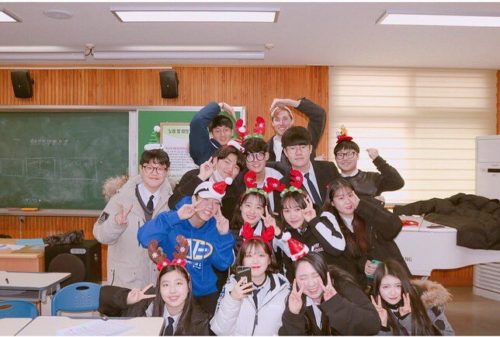 ---
"December, 2014" – EXO (Sangwon and Nate 쌤)
As I mentioned before, I also participated in the school festival, joining forces with the music club class to knock out some Christmas songs.  They decided on "All I Want for Christmas Is You", the Mariah power pop-hit, and also an EXO (ultrafamous male K-Pop group) ballad called "December, 2014".  This seemed pretty fair, one English song and one Korean song to equalize our language struggles when practicing.  Each song had some pretty badass accompaniment, including two keyboardists, a bass guitar, drums, and backup vocals.  I was stressed learning the Korean lyrics in just a few days, but I loved bonding with my students for hours and hours the week leading up to our performance.  Even when the devious little buggers found some of my old YouTube covers and decided to share them with the entire school, I still couldn't bring myself to feel any ill-will. Well maybe just a little.
The day of the festival, my lovely (read here as devious) students informed me I would be donning a Santa outfit during "All I Want for Christmas Is You".  I don't get overly nervous before I perform, so I enjoyed the extra flair added by the costume and the school loved that I performed a song entirely in Korean.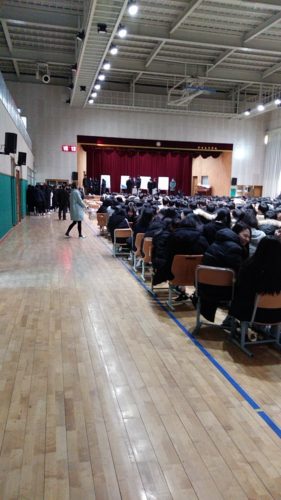 I can't stress enough how insane the month of December has been, and my schedule doesn't slow down all that much until the end of January.  Amidst the chaos, these posts again took the back seat.  I'll feebly try to catch you up to speed with an entry that encompasses all the madness.  Let's begin.
---
For Thanksgiving, Fulbright hosted a feast at the largest U.S. army base in Seoul.    That night at a small underground bar nestled among many watering holes, I ran into an old friend from university that had also moved to Korea and is teaching English closer to Seoul.  In these quirky moments, I'm reminded why I staunchly believe in destiny and the power of small choices.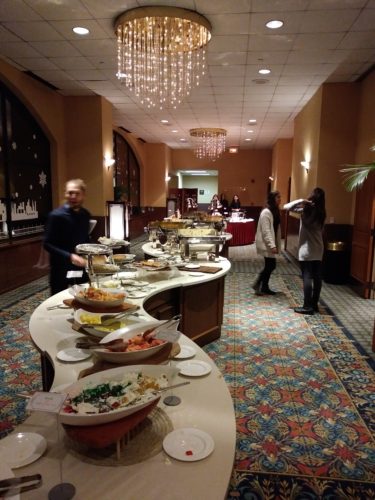 ---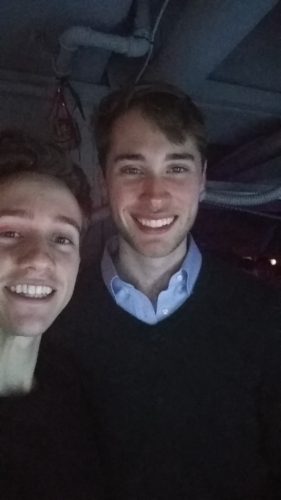 The first weekend in December brought me back to Seoul, this time as a proctor for the CFA exam (one of the only permitted opportunities we have to make extra cash).  After 8 excruciating hours of standing and watching people take an exam, I found myself back in Itaewon (the most international district of Seoul) for some Mexican food and later at a strange American bar called Route 66.  All roads lead back to Itaewon, even Route 66 I suppose.
Because traveling to Seoul multiple weekends in a row wasn't enough, the following weekend I motored off to Busan, the second largest city in Korea.  About three-and-a-half hours southeast of Cheongju, I had plans to meet my classmates from Jungwon University for a holiday secret Santa exchange.  One friend, Isabel – a fellow Cheongju resident, was unable to make it and I escorted her gift as well as my own to the party.  Little did I know she was my secret Santa and I basically carried my own gift around unknowingly for the weekend.  I was in Busan for just one night, maybe the fastest turnaround for over 3 hours of travel I've ever had.  Crazily enough, in that short time we met the only pianist for the Broadway show 'Hedwig', who happened to be friends with our guesthouse host.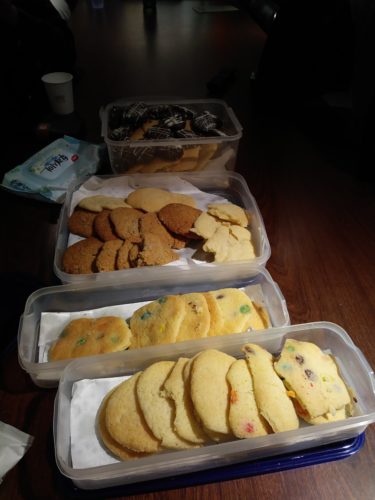 ---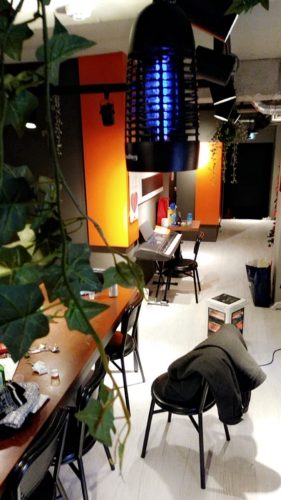 ---
During final exams at my high school, I was not required to come to work.  Thus, I used my four days of vacation to visit a friend and her host family in 거제, basically the southern tip of Korea.  Her host parents are some of the nicest people I've ever met and I probably spent more time with them than my friend during the visit.  One morning I visited Emily's elementary school and had fun interacting with all the kids, some of whom gave me nicknames like "slenderman" and "long teacher".  From school, I went with Emily's host dad to a baseball practice, which was much more intense than I anticipated. The instructor was really nice and tried to fix my stale technique, though I'm close to a lost cause.  현 and I also went hiking and at home we spent a lot of quality time bonding and getting lost in conversations instigated by wine and beer.  Emily's host parents got really excited at the prospect of setting me up with the baseball coach.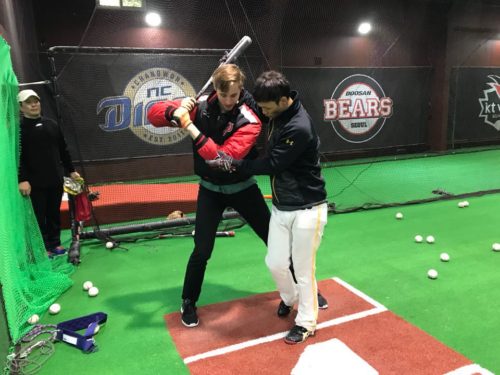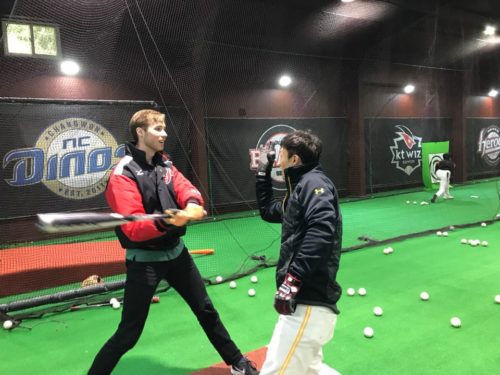 A few days later I found myself back in Seoul, this time for a literary magazine staff meeting.  I'm skipping the part of my week where I missed the last bus to Cheongju and got stranded in Daejeon for a night.  Irksome, but it turned out fine.  I applied to work on the Fulbright Infusion magazine because I love to write and I love to work with talented people.  Though I found one submission to be hilarious (about a Tinder fling), the piece was cut due to lack of developed content and maybe some misguided language.  It probably in all honesty is terrible, but I was so entertained while reading it.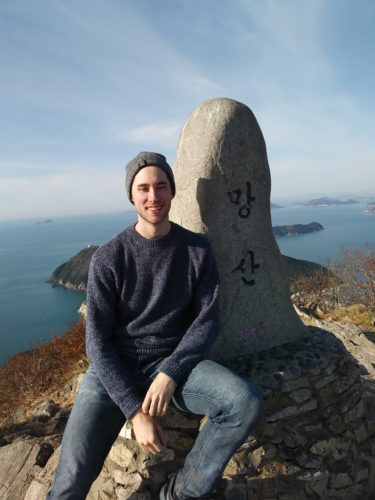 ---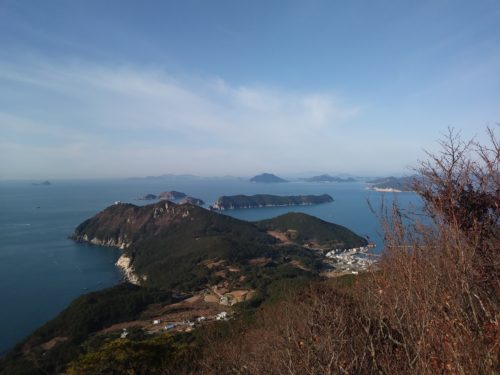 ---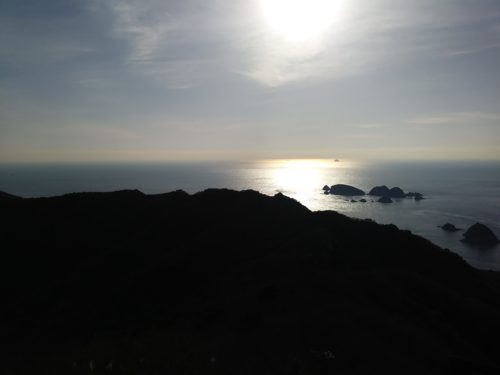 ---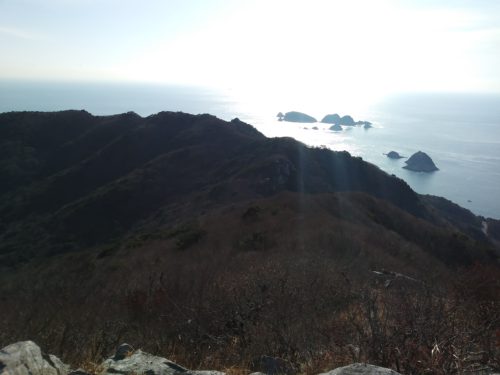 ---
To cap off my week of insanity, I played soccer with one of my favorite students and his friends from other Cheongju high schools.  I think every year around this time I realize how out-of-shape I am and that I need to start running again.  This year I'm milking my knee surgery excuse as much as I can.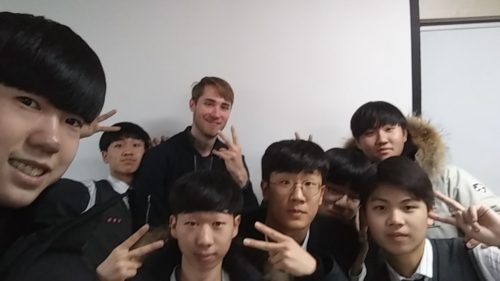 Christmas.  This was my first one outside the U.S. and away from home.  You'd think I would be sad or lonely, but having the holiday to myself and for the express purpose of doing nothing was the best gift I could receive.  I needed a weekend to lay in bed and stare at the ceiling.  I did call friends and family, but I was content to enter a semi-vegetative state.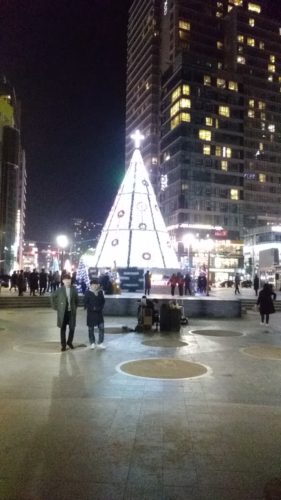 With the holly and jolly and merry in the rearview mirror, I only had three days left before 방학, winter vacation.  It was the most relaxed week of school so far and I even had parties with my two best-behaved classes.  We ordered lots and lots of pizza and continued on our Stranger Things binge.  The school newspaper actually interviewed me recently and one of their questions was, "How do you feel about the whole school being addicted to Stranger Things?".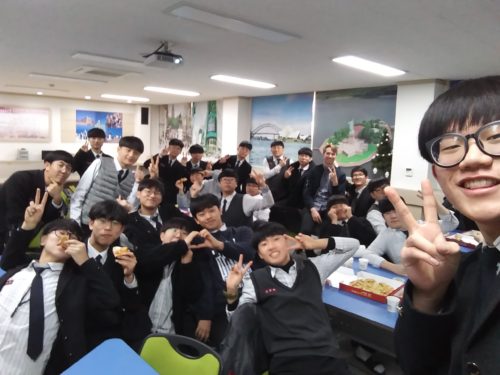 ---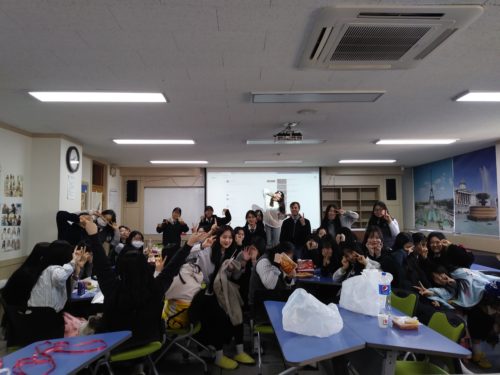 That brings us to the day before winter break, the strangest day of them all.  I had one class, shortened.  From there the students had a 30-minute cleaning period.  Next, the students had a pre-vacation assembly where the principal rambled on about who knows what.  The anxious energy of students close to holiday freedom was palpable.  Assembly ends, students leave, vacation begins?  Nope.  The teachers had a FIELD TRIP, if the term can even apply in this situation.  After an octopus lunch at a nearby restaurant, all the teachers were divided between two buses to head where?  None other than Goesan, the small forgettable 군 (town) of my orientation period.  There were two buses, explained to me as the quiet bus and the fun bus (cue me teaching the term "party bus").  After teachers tried to force me onto the fun bus, I ended up driving separately with two of the male teachers in a car.  It was sooooo much better to make conversation and we even stopped for a quick snack on the way.  à The fun doesn't stop here, oh no.  And where in Goesan did we go?  Jungwon University!  The cultish, drab gray university from everyone's nightmares.  I never thought I would be back, but I had the prime opportunity to show my teacher friends what evils I had endured in those hallowed halls (hallowed read here as hellish).  Due to my adventuring escapades slightly confusing the other teachers, we were a little late back to the bus, but not enough to cause any turbulence.  Remember that Korean social interactions are always calculated (until the alcohol comes into play).  It was so strange, the whole day.  So many teachers who normally were quiet around me were coming out of the woodwork, asking questions, making extended conversation, maybe over- or underestimating my Korean ability…  This paragraph is rambling, yes!  The day was so weird!  And after Jungwon University, we next went on a hike around a frozen pond.  Who knew that Goesan had a frozen reservoir pond?!  Not I!  From there, we headed to dinner.  School dinner outings imply lots of drinking.  After soju inspired the principal to sing karaoke and another teacher tried to rope me in, I ran out of there as fast as I could to the bus.  My best teacher friend then asked me if I'd like to join him and some other teachers for round two (aka fun time out when we're not obligated to be there).  So we headed to a bar near school.  I was surprised at how outgoing everyone was yesterday, very hopeful for future interactions with people at the school.  The most annoying part of the day was missing my bus home (as my friend laughed at my misfortune) and I had to walk back (about 40 minutes).  I can safely say it was one of the most eventful days I've ever had.  My students asked me about introducing Stranger Things to Heungdeok High School, but I think the real 'stranger things' in my life is captured in the ongoing memoir about this Fulbright Korea ETA experience.
-Nathan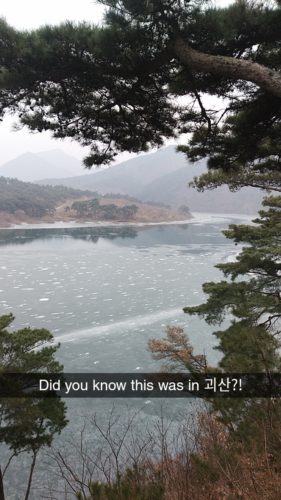 ---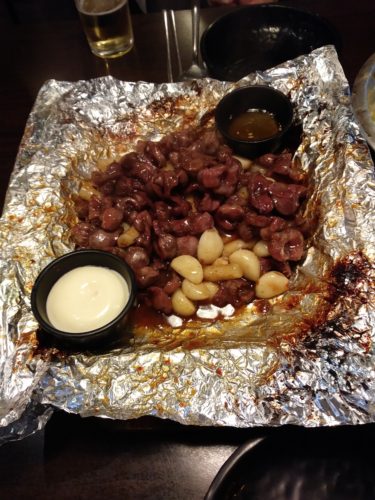 ---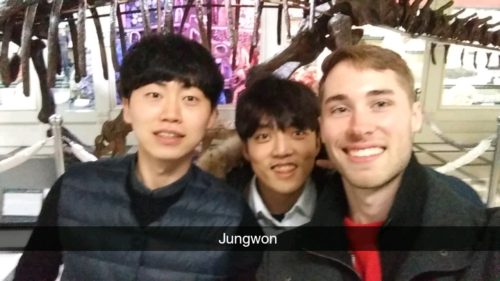 ---