This is Halloween, Halloween, 할로윈.  The aura of Halloween is very different here roaming the streets of Cheongju versus in suburban Chicago.  The stores strangely enough were stocked with spooky spiders, masks, and jack-o-lantern buckets, though I haven't seen as much enthusiasm for costume wearing.  **Addendum: I saw kids trick-or-treating later in the day and I was completely taken by surprise.  When Koreans get into Halloween, the costumes can be pretty badass.
In fact, most of my students and fellow teachers completely forgot about the holiday until I mentioned which day it was.  That is until they walked into my classroom and were bombarded by the sight of my hastily carved pumpkin, the musical stylings of Michael Jackson ('Thriller') or The Nightmare Before Christmas classic 'This is Halloween' (referenced above), and treated to heaps of candy stashed in mini pumpkins carriers. **Second addendum: the pumpkin rotted and I had to show my students a photo of the recently deceased gourd.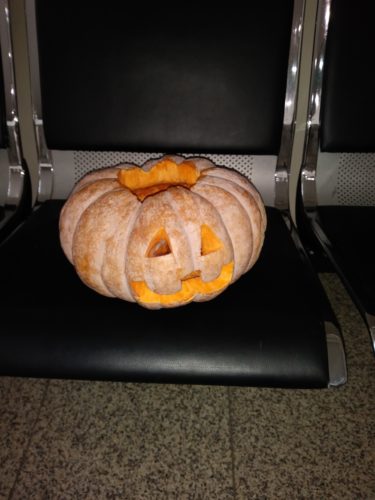 I myself am not a diehard fan of the pumpkin spice, haunted house holiday, but it makes me nostalgic for the spirit and atmosphere back in the States.  Fall is my favorite season and I miss making acorn squash soup and late-night trips to the corn maze or backyard bonfires.  I've never quite understood culture shock before; interestingly, nearing the longest amount of time I've ever been away from home I now empathize with taking small comforts for granted.  Especially the bond I share with my crotchety dog back home.  He still stubbornly climbs the stairs each night for bed or barks wildly for midnight tinkle breaks, miles and miles away from Korea and my current experience.  But culture shock isn't the right term, per se, because I don't think adjusting to Korean culture is shocking in and of itself.  Maybe culture longing, missing comforts like grilled cheese sandwiches or juicy bacon burgers that aren't available here.  When I introduce bits of U.S. culture to my students it helps to bridge the gap, but we know that when I return home I'll be making a stop at Portillos or Steak 'n Shake driving back from the airport.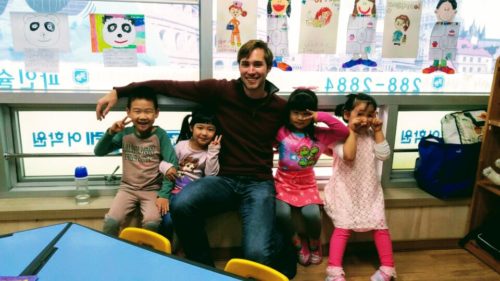 ---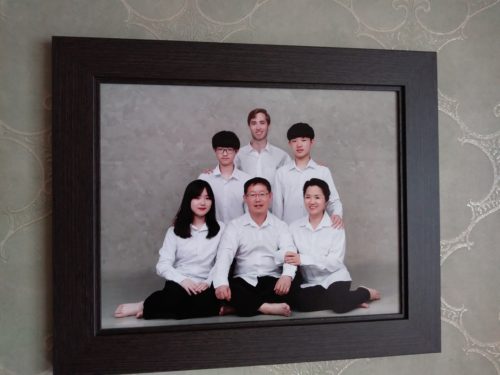 After the Chuseok holiday (a month ago, I know!), I felt a little under the weather and burnt out, so I took a weekend to relax and recharge.  But knowing me, what would relaxing be if I didn't play a little badminton?  On Fridays after class, I stick around the school to play badminton with my fellow Heungdeok teachers and students.  I've become pretty good friends with one of the gym teachers, a younger guy who also likes to play badminton and whose English is very conversational.  After badminton, we ate some chimaek (chicken + maekju, or fried chicken and beer) and I became an instant champ at FIFA after learning how to play at a nearby PlayStation bang (room).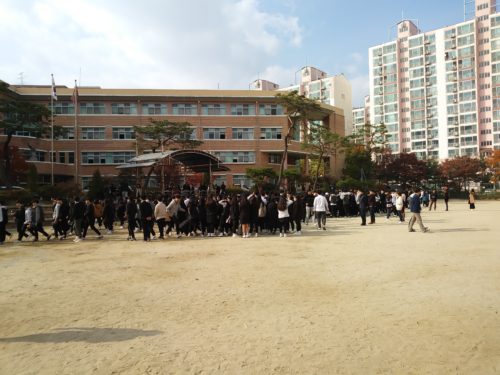 ---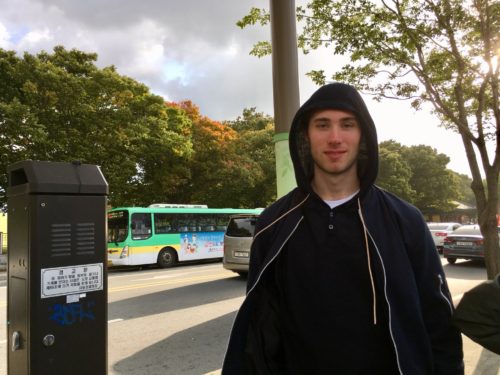 The following weekend was the Fulbright fall conference in the city of Gyeongju, about 3 hours southwest of Cheongju by bus.  We had four days to enjoy the company of all the Fulbright ETAs, reflect on the first two months of teaching, and share tips and lesson plans.  A lot of the weekend was spent inside a hotel (very nice, I might add!) at programming events, but we also had time to explore the city on a provided tour and catch up with friends.  The tour was given on a very windy Sunday and many participants were very tired (hungover) from the night before.  On Saturday night, we had held a trivia night fundraiser for the Korean Bridge Initiative program and my team actually came in second place.  No thanks to me though; our M.V.P. was Paige, who knew all of the obscure Korean cultural references and contributed more than we other guys combined.  Our team was 'Paige & The Boys' and while Paige was focused on answering questions, the boys were being rowdy and drinking on the sidelines.  Hence the low-energy tour morale the next morning; most people returned to their hotel rooms around 2 or 3 a.m.  I'll say this again, but I'm convinced I'm trapped in the body of a grandpa and those late nights really take their toll on me.  The next night, one could find me cozied up in my hotel bed around 9 p.m., perfectly content ignoring the other ETA's who were getting ready for a consecutive night of craziness.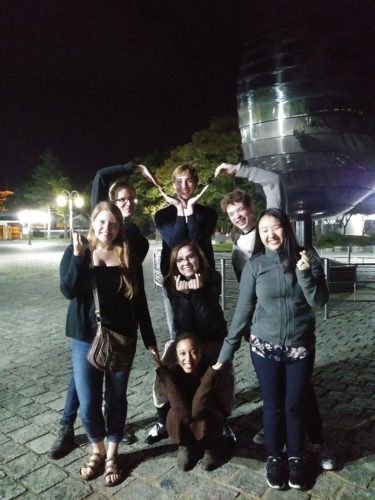 ---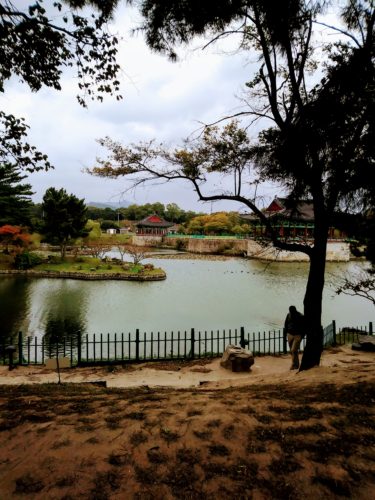 ---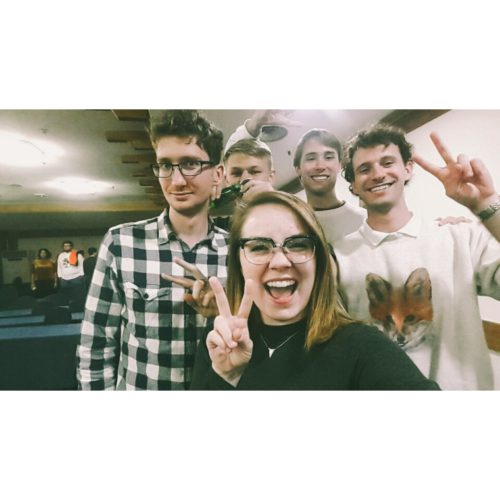 After returning from conference, I was inspired to be a better teacher.  I tried to interact with students and teachers more, taking less time to rest between classes and seeking out more conversations.  I try more diligently to remember names (though it's still hard for me) and I really like my students.  Sometimes, I feel like my strength as a teacher is not the lesson plans or the content, but the ability to help these stressed students unwind for an hour a week.  I'm a good distraction from an educational structure that really leaves little room for failure.  Or rather, failure in Korean schools for students doesn't really exist.  The poorest students will be shuffled through the school, treated like failures, but never actually given the option to fail.  They will still proceed to the next grade even with no effort and low marks, as if the school doesn't want to understand why they underperform and just get rid of them as soon as possible.  I've noticed this with my classes, that teachers are more likely to give up on difficult students instead of working to help them or empathize.  It makes my role somewhat cloudy, because I try to relate a little more and they aren't quite sure what to make of it.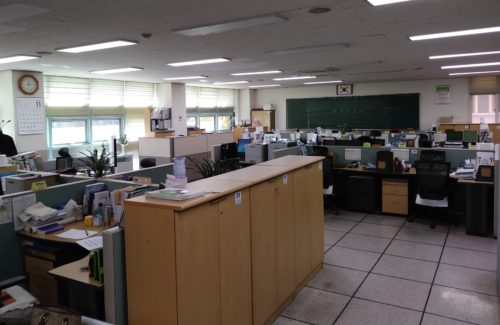 ---
The last weekend of October was when the weather started to shift, like winter breathing down our necks invisibly and sinisterly.  I had yet another day off school (Heungdeok H.S. had 'My Dreaming Day' for the club classes) and planned to go on an autumn hike with Peter and Sarah, two of my favorite Fulbright fellows.  Jirisan is the tallest mountain in South Korea on the peninsula and we heard from multiple sources that the fall color change at the Jirisan National Park was one of the most magical experiences available in Korea.  The bus ride was three and a half hours from Cheongju to Peter's homestay location in Gwangyang.  When I arrived, Peter was still at school and I was able to enjoy his host family's massage chair for a couple hours :D.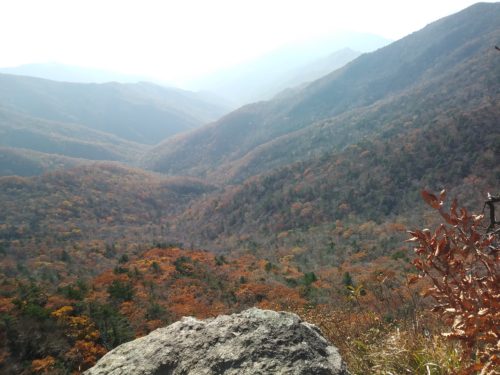 ---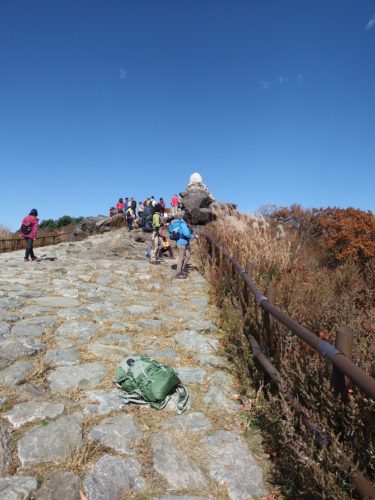 ---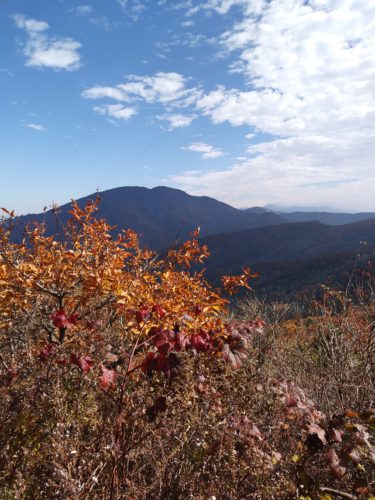 ---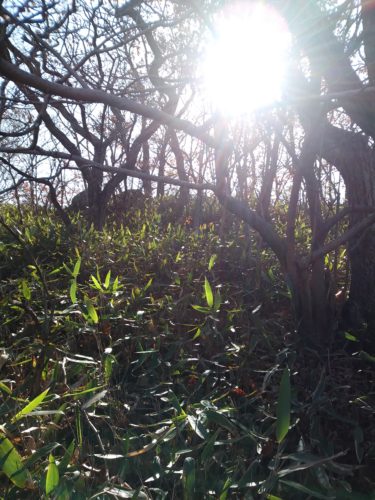 ---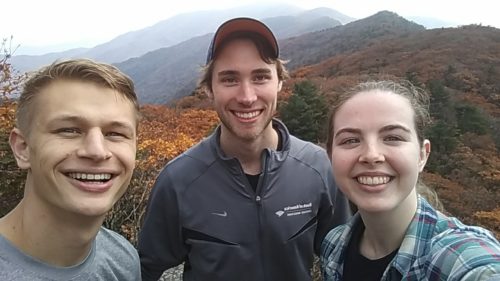 On Saturday, we woke up nice and early to make our way to meet Sarah and embark on the hike.  The total distance covered ended up being 30km for Saturday and Sunday (about eight hours on Saturday and six hours on Sunday).  We underestimated the mountain a bit, or possibly overestimated our bodies.  I thought I would be the problem because of my recent knee surgery, but we all felt the extreme ebb and flow of energy going up and down, peak to peak.  The entire weekend, from the company to the walking itself, the constant passage of elderly Korean hikers to the communal shelter where we slept, was my favorite memory so far from this Fulbright journey.  I think the three of us travel really well together and we had enough provisions to fight off hangry feelings.  In general, we bond over music and nature and had a tiring but fulfilling break.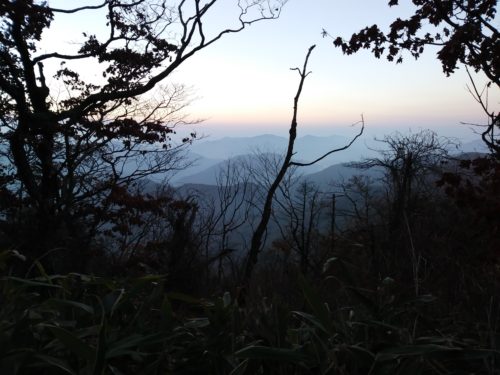 ---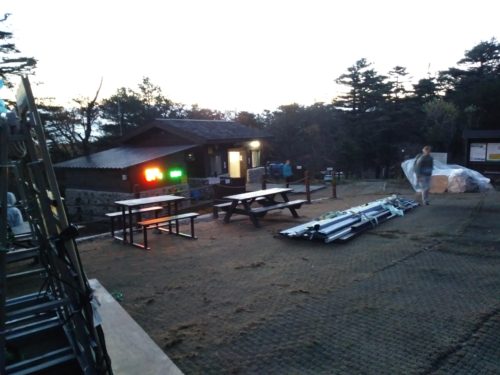 ---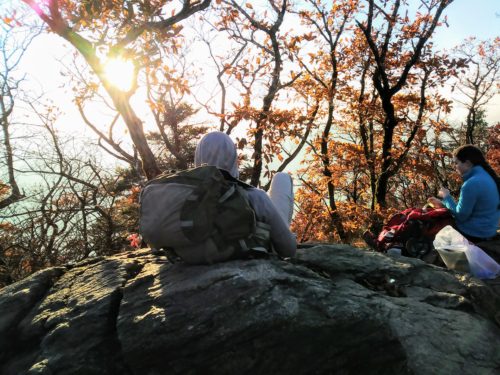 Since the constant weekend travel to Gyeongju, Jirisan and elsewhere, I've spent a few weekends here in Cheongju to myself.  On Saturdays, I teach at KBI (Korean Bridge Initiative) and I really enjoy the company of the students in that program.  I also love my students at Heungdeok H.S., in all their craziness and ADD.  When I can get them to talk, interact, or just not sleep, it makes me happy.  The massive Korean college entrance exam was supposed to be last week, but was postponed due to an earthquake in Pohang in the Southeast.  This is the first time in history that this has occurred, not surprising since I always seem to be around for firsts and anomalies.  My host brother is taking it and has been studying for over a year; I almost feel guilty seeing as I didn't study at all before going into the SAT exam.  What does this exam mean for me?  Well, once it's over the third-year high school students are basically done with school.  I will have more time to spend with my host brother and possibly to get to know some of the older students at my high school.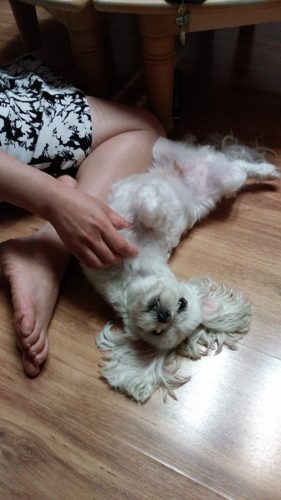 ---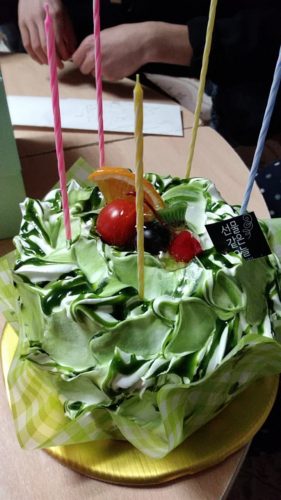 Recently, I've been focused on planning for this winter vacation, trying to interact with teachers and students, balancing everything.  No matter where I end up with work or life, I always manage to find ways to be busy.  I'm still learning Korean, playing sports when I'm healthy, and applied to help with a literary magazine for past and current Fulbright scholars.  I'm tentatively planning to go to Taiwan and Australia this January and there's a constant stream of new opportunities and moments of inspiration and motivation.  I think the most draining part of being in my position is mental fortitude, trying to find ways to belong and feel useful and not being trapped in a cycle of being "the foreigner".  Depending on your appearance and mindset, this can be more challenging for some ETA's here.  Or just full-on embracing the foreign and using it to your advantage, which I most definitely have at some points.  The concept of being foreign is also different in the U.S.
In Chicago, there are literally people of all shapes, sizes, and colors and I don't think twice when I see someone different from myself (unless they're really attractive, then I might stop to admire for a second).  Here in Korea, many people have not had the opportunity to see or interact with foreigners (especially outside Seoul).  I'm fine with stares and wariness, uncertainty if I can speak Korean or the fear of having to use English, things like that.  But sometimes, the "foreign" is overly-fetishized here and I know that's been bothering some of my friends.  It's all one big delicate balancing act and I've really enjoyed my students the most in this regard.  The internet is scary, powerful, innovative, etc.  But it has really helped open Korean youth to the idea of "the foreign" and they are so much more accepting than some of the elderly I've met here.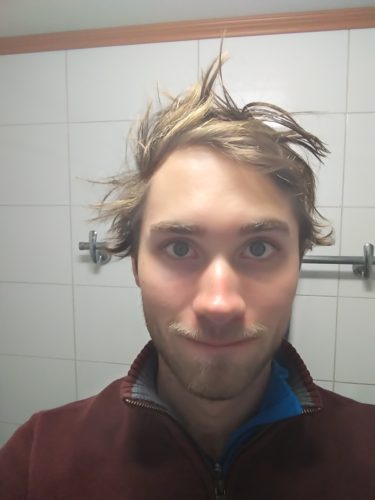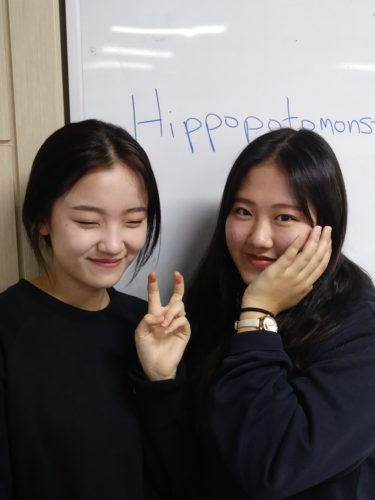 ---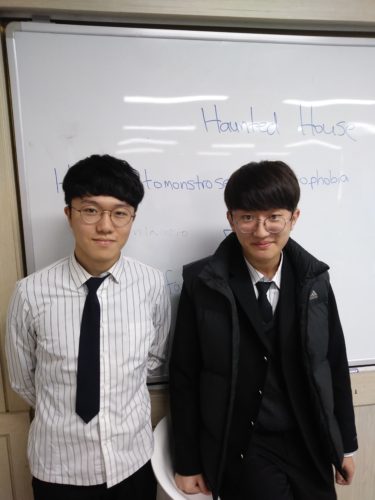 ---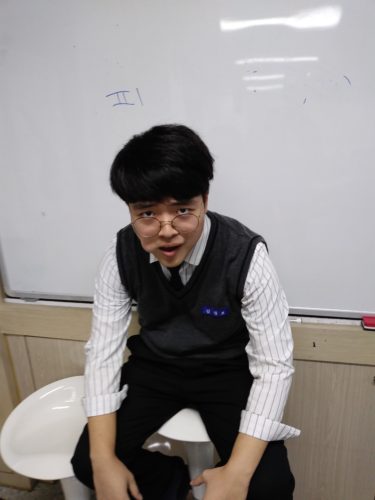 ---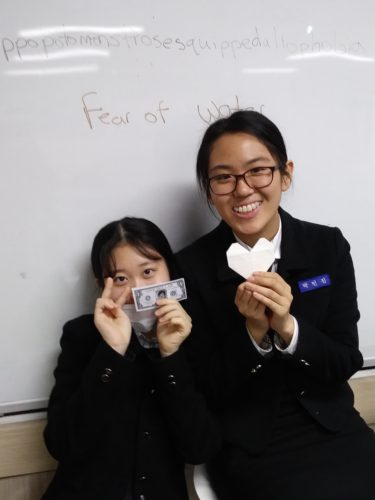 This concept will be especially interesting to track over my entire time here, when it comes to travel, dating, making friendships, language exchanges, etc.  As always, feel free to send a message in response to my posts or about your own interesting life.  I post additional photos on Instagram (linked at the top of the webpage) and occasionally using other media as well.  There is already a Christmas display up here in the city and I'm so intrigued to experience the holiday season here in Korea.  Stay warm, friends.
---
A special shoutout to my mom's birthday in a couple of days and Thanksgiving.  What are you thankful for this year?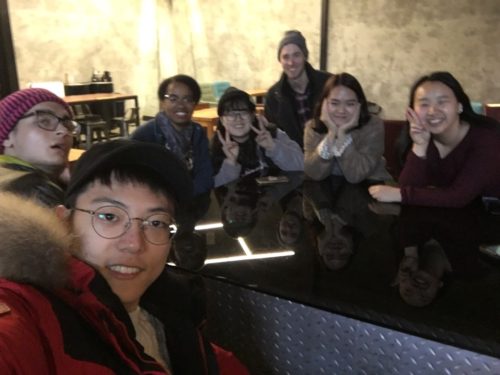 -Nathan  
P.S. There is no relevance to this post title and don't worry, it's not inspired by any of my own personal experiences.  I made a bet with another ETA that we would both make it the name of our next blog posts.