저는 지금 뭐해요?  Well that's a really good question.  What am I asking for those of you who don't read Hangeul (the Korean alphabet)?  "What am I doing right now?"  Just days away from leaving Jungwon University for our new homes and schools, I feel in a strange place mentally.  I also went to bed at 4 a.m. this morning, so that might explain my lethargy and internal swirl of emotions.  To answer though, I've been trying to think of a way to convey all that's happened: planning lessons for my future students, building friendships and preparing for our looming separation, absorbing Korean as a new language, and unexpected moments of greatness with new friends who already seem long attached to my life journey.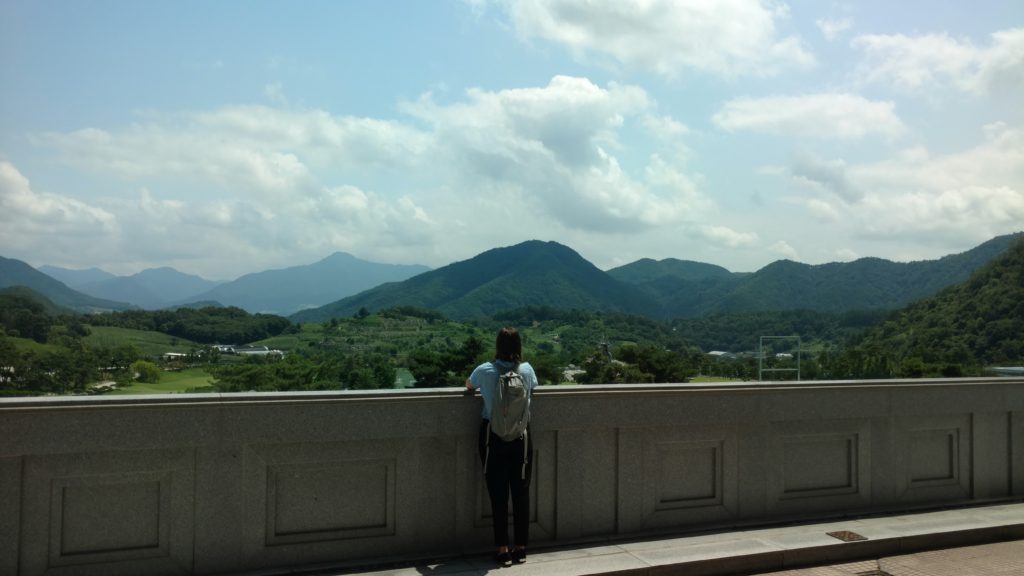 ---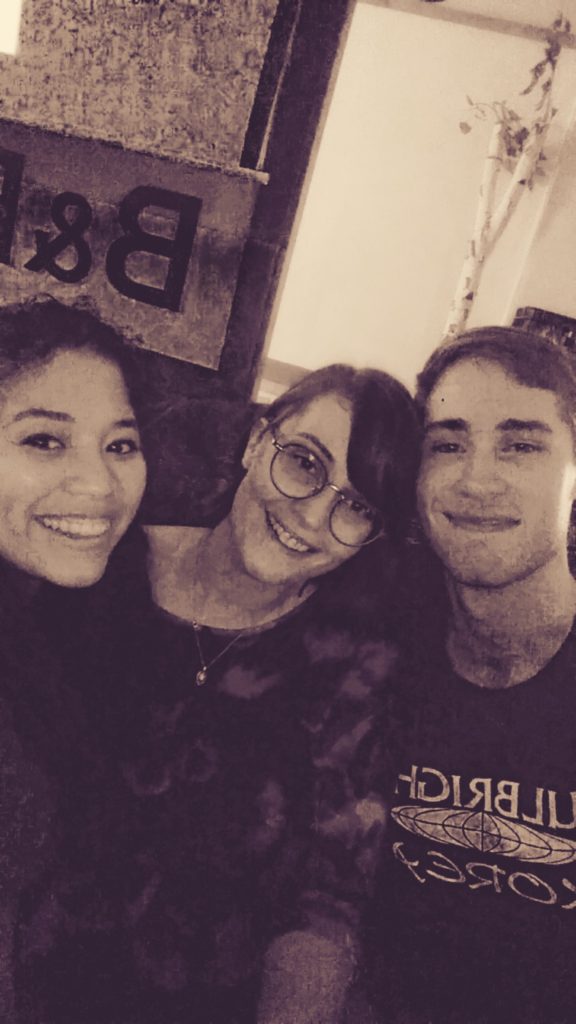 The last few weeks here have been all over the place, literally.  We've traveled from coast to coast, hiked mountains, explored the crevasses and expansive sprawl of Seoul, and most importantly received our school placements.  Before the big reveal, imagine a powerful drumroll likes menacing claps of thunder or 300 galloping horses.  This was a huge occasion, determining my home for the next 12 months.  The placement ceremony had us all feeling vulnerable, like the sorting hat choosing us to teach elementary or secondary education on a whim.  Not to spoil the suspense, but I will be teaching…. at a co-ed high school in청주, a city of about 850,000 people just an hour ride away from Seoul!  I couldn't have lucked out more, exceeding my hope to teach at the high school level and giving me a city that has tons of activity, opportunities, and even an Outback Steakhouse.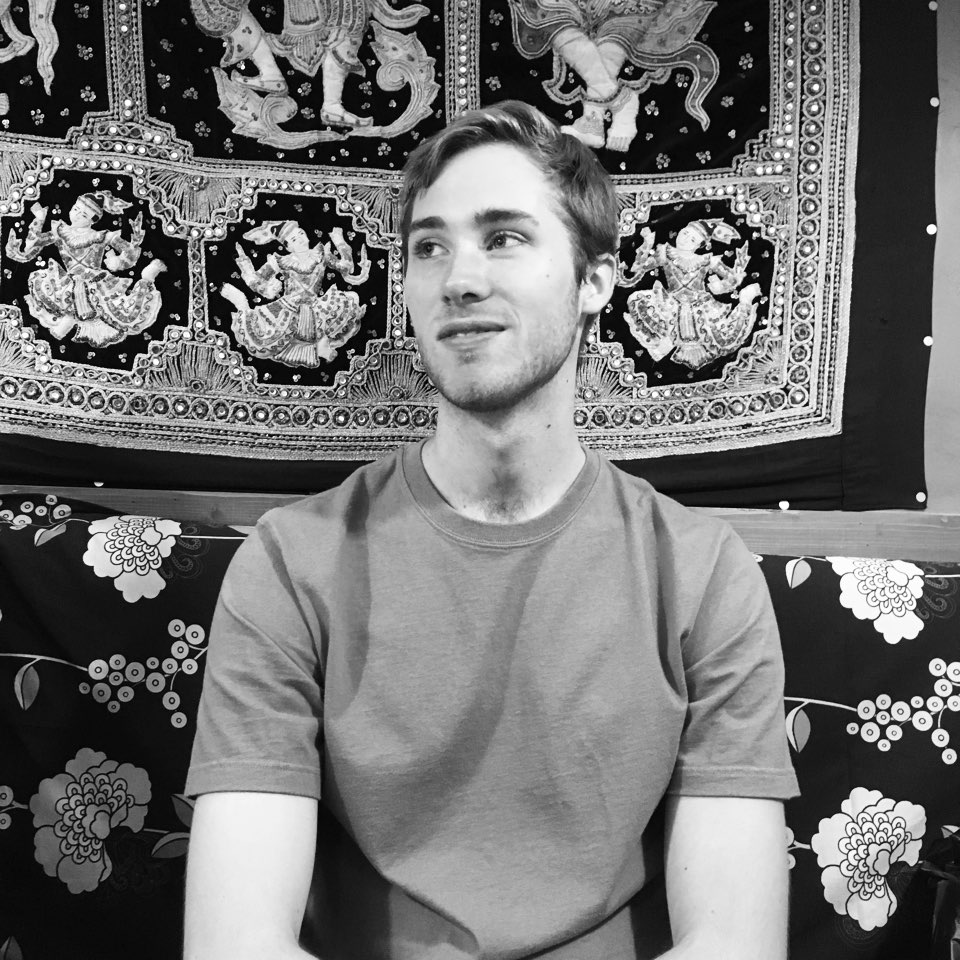 Like with most orientations, our super group of 68 fledgling teachers was split up into smaller 'dynasties' that are named after important factions within Korean history.  My group, Goryeo, was a Korean dynasty established in 918 A.D.  Goryeo also is the Asian spelling for Korea and was the basis for the anglicized spelling of 'Korea' introduced later on.  Dynasty bonding has included camp-style games, assassins, photo challenges, and also more personal conversations about self-identity and past/current life factors that may affect our experiences here.  Before our first group discussion, I hadn't realized how emotional I would be talking about the deaths of my grandmother and Danish host-mother last year and how they relate to my move to Korea.
---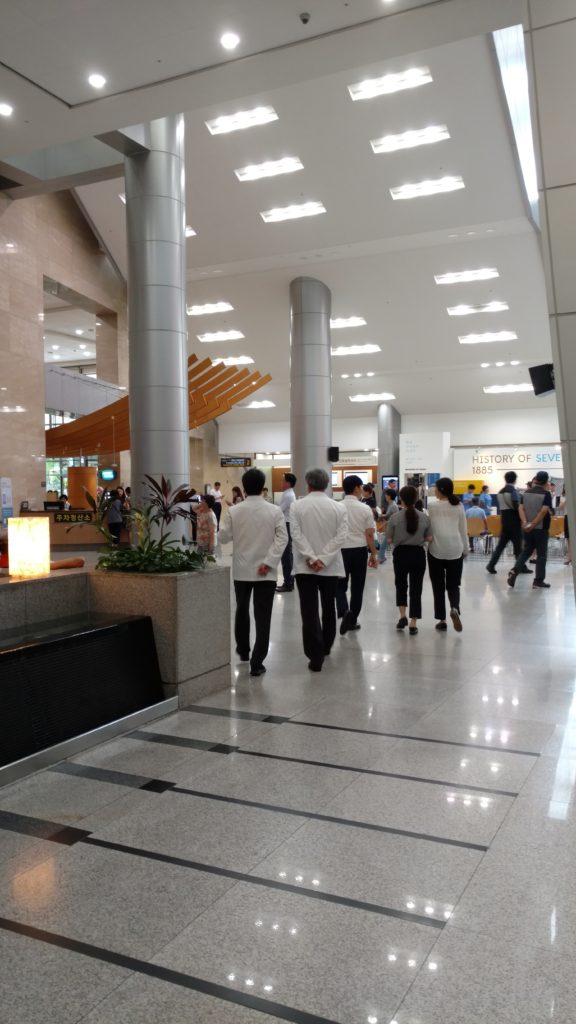 ---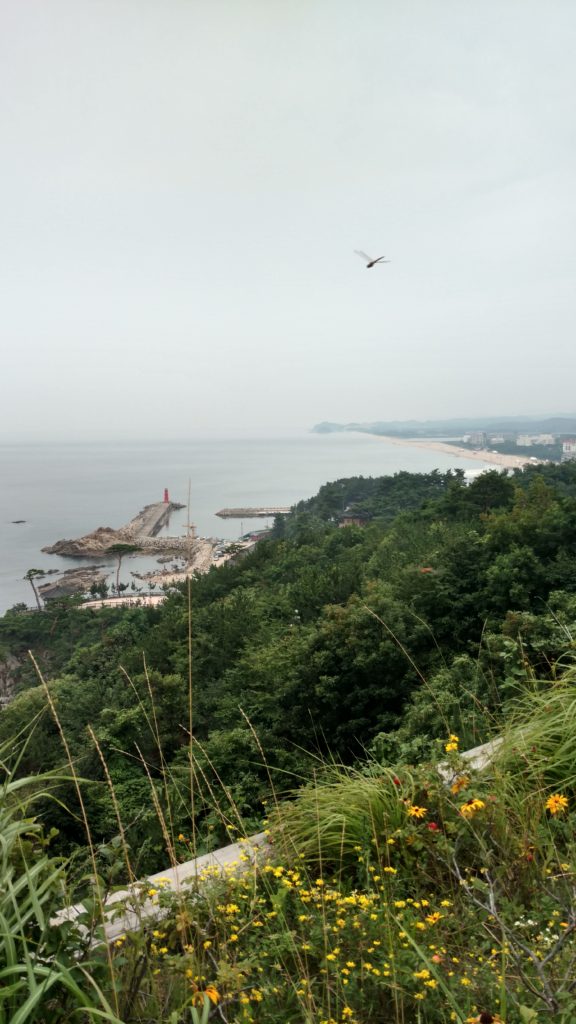 Certain weekends throughout the orientation were designated for travel, either with the entire cohort or for individual excursions.  Our first bus ride was about 4 hours northeast to Sokcho, a coastal city near one of the most beautiful national parks in Korea.  The weekend was supposed to be one of relaxation and rest after our Korean midterms.  We sat through an interesting lecture on women and feminist culture in Buddhism and also visited some historical sites along the route.  First thing I noticed walking into the hotel room was not the comfortable mattresses (much preferred over our piles of rocks here at Jungwon) but instead the Western showers.  Standing under that hot stream of water for 10 minutes was a spiritual experience in and of itself.  Some other Sokcho highlights include yet another noraebang performance, late-night taxi rides in the rain, hiking up the beautiful waterfall route of Seoraksan, and going to the 찜질방 for the first time.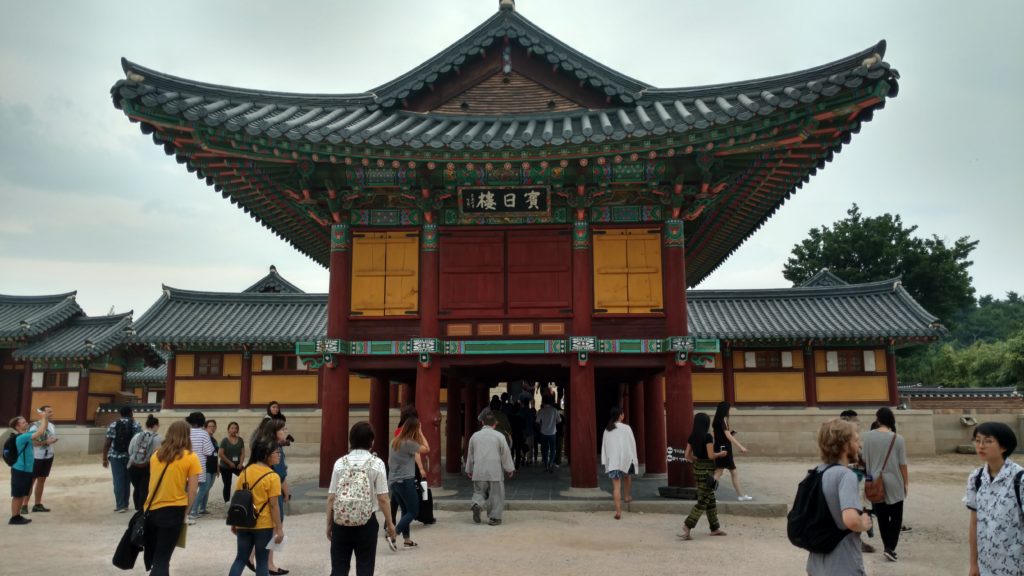 ---
Seoraksan is the tallest mountain in the Taebaek mountain range and I ventured up the waterfall path with some of the girls in my program: perennial favorites Genesis, Leann, and Emily and newbies Sarah and Kathy.  The guys didn't wake up in time to make the bus.  Soju might have played a part in their slow start to the day.  Nevertheless, the hike up to the waterfall was very nice and the path was even padded with rubber in most parts to prevent slipping on damp surfaces.  I thought it was really interesting to see that a majority of the park patrons were older Koreans and was surprised by the quick pace with which they tackled the mountain.  They never seemed out of breath, despite the steep climbs at some points.  Past the waterfall we decided to up the ante a little, hiking up about 800 steps to an observatory outlook.  I stubbornly climbed upward, testing my knee for the first time since meniscus surgery and gaining some ground on the old Koreans who finally seemed to need short breaks to make it to the top.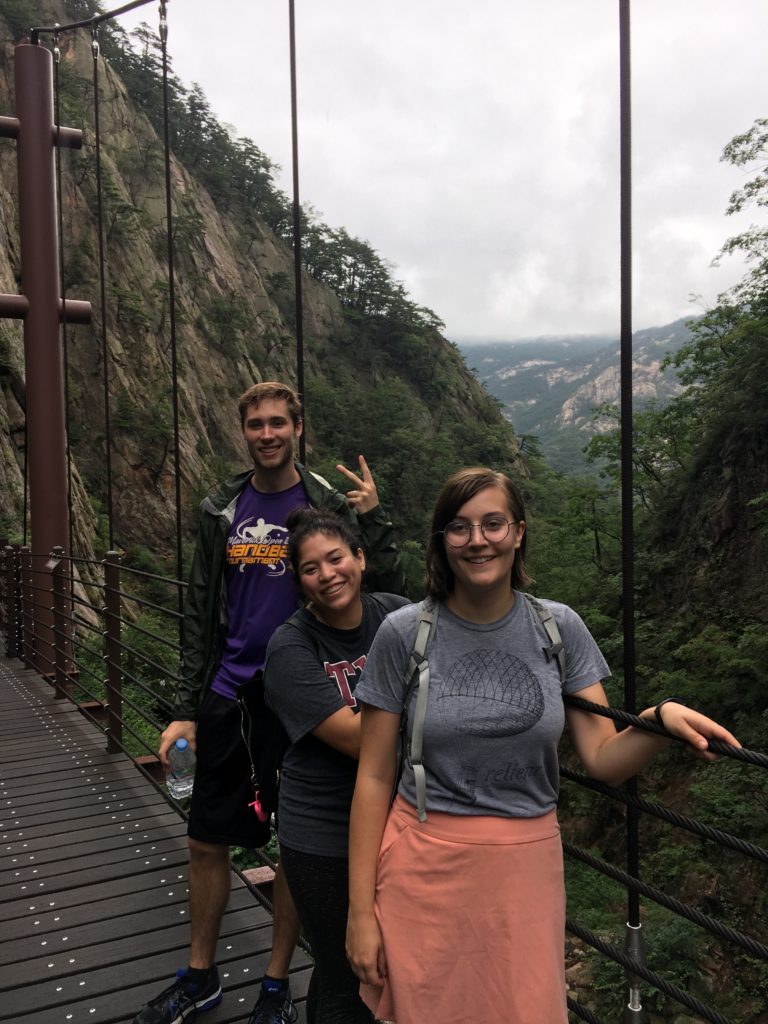 Our Seoraksan adventure was perfectly timed, finishing right as the torrential downpour showered the coastal city of Sokcho.  With my body feeling a healthy amount of aches and soreness, I really wanted to try out a찜질방, a Korean bathhouse.  Jjimjilbang's are usually co-ed, but the sauna and bath pools are single-sex.  You relax in pools of different temperatures and enjoy the company of other naked people; what's not to like?  All jokes aside, it seems like people in most other parts of the world are way more comfortable being naked around each other.  After leaving the sauna room, next step is to put on the spiffy little jjimjilbang outfit they provide and head over to the co-ed section, complete with a bar, movie viewing area, napping nooks, and other amenities.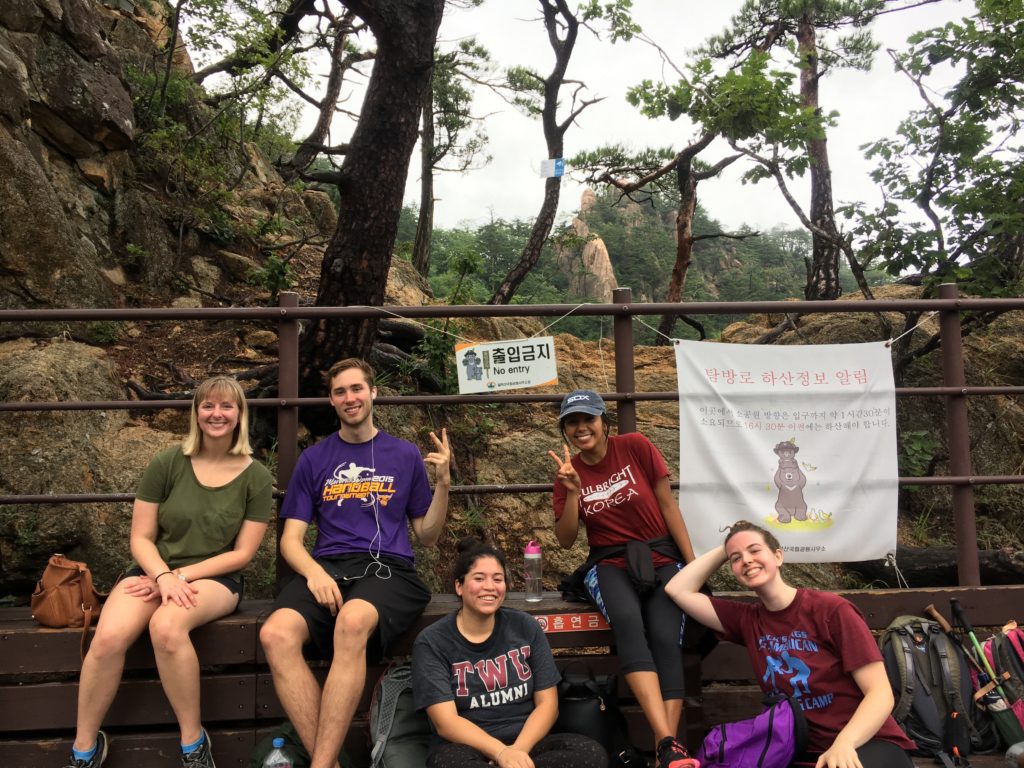 ---
Upon return to our home of grey stone, haunted fourth floors, and flooded hallways, it was back to the grindstone with Korean class.  The class was made manageable and engaging by our beloved Kim Seonsaengnim, but still not without stress.  We crammed one or two semesters of a university-level course into six brief weeks.  By the time finals rolled around we were all ready for a break and especially ready to move onto our teaching roles.  The last two weeks have been overshadowed by an air of angst, but we still found ways to indulge.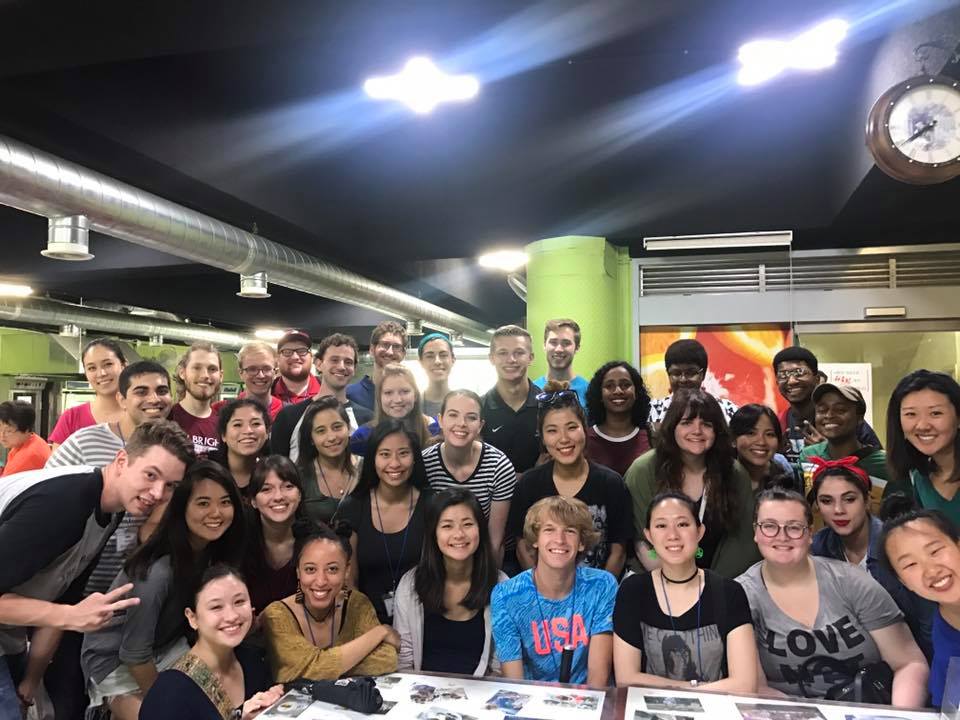 ---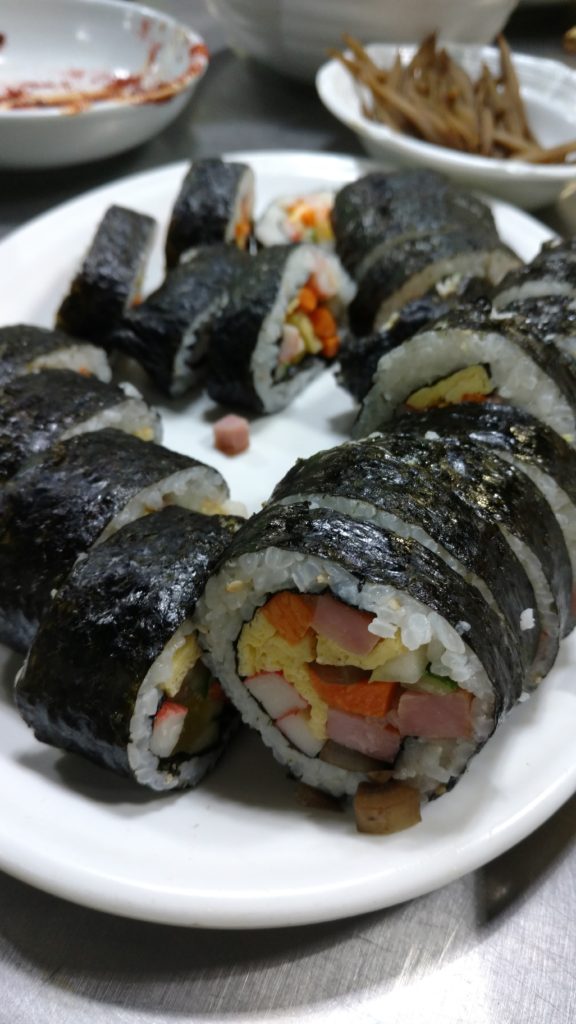 ---
For two weekends in a row, I traveled to Seoul via the Goesan bus terminal.  The first weekend I traveled solo and met up with some friends and friends of friends, opting to get a feel for the city before traveling with the Fulbright horde.  As I become more comfortable with Korean, I become more comfortable with Korea in general and especially the fast-paced bustle of Seoul.  Just as Goesan is far-removed and a bit stuck in time, Seoul seems to operate independent of it.  There are constantly people around, even at ungodly hours of the morning.  There's street food to digest, love motels to christen (just what you'd expect them to be and no, I have not visited… yet), and such a unique blend of modern and traditional Korean culture.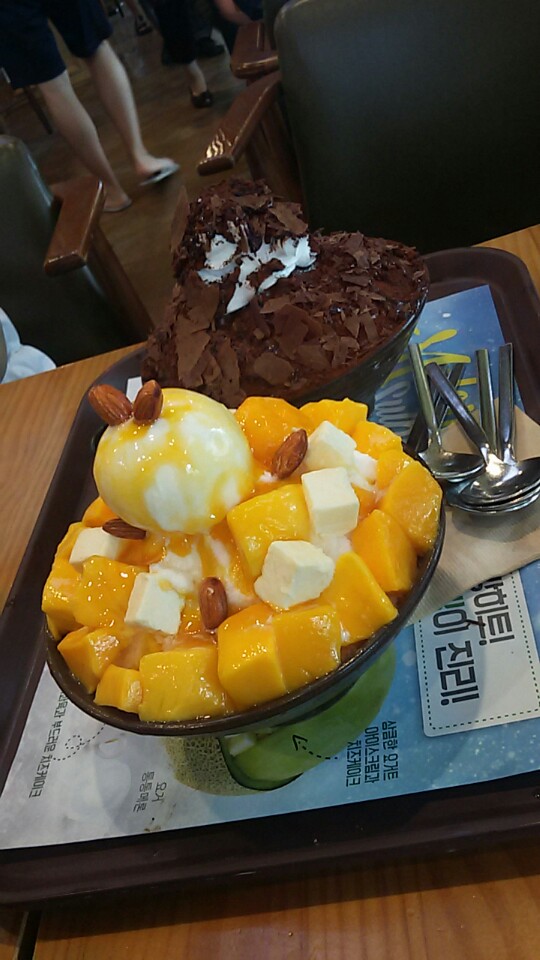 ---
When I returned with the whole cohort the second weekend, I already felt like a pro (though many ETA's have lived in Seoul previously or speak much better Korean than I do).  The first stop was our graduation ceremony, the culmination of weeks of worksheets, presentations, and some crazy class moments.  Each class section was required to do some kind of performance, mine choosing to script a parody of K-dramas.  The gender-bending plot left me to assume the role of Yuna, a shy daughter of a laundromat owner who finds herself caught in a love triangle.  The skit went extremely smoothly, surprisingly to us, and everyone enjoyed the emotional rollercoaster of a show put on by class 2A.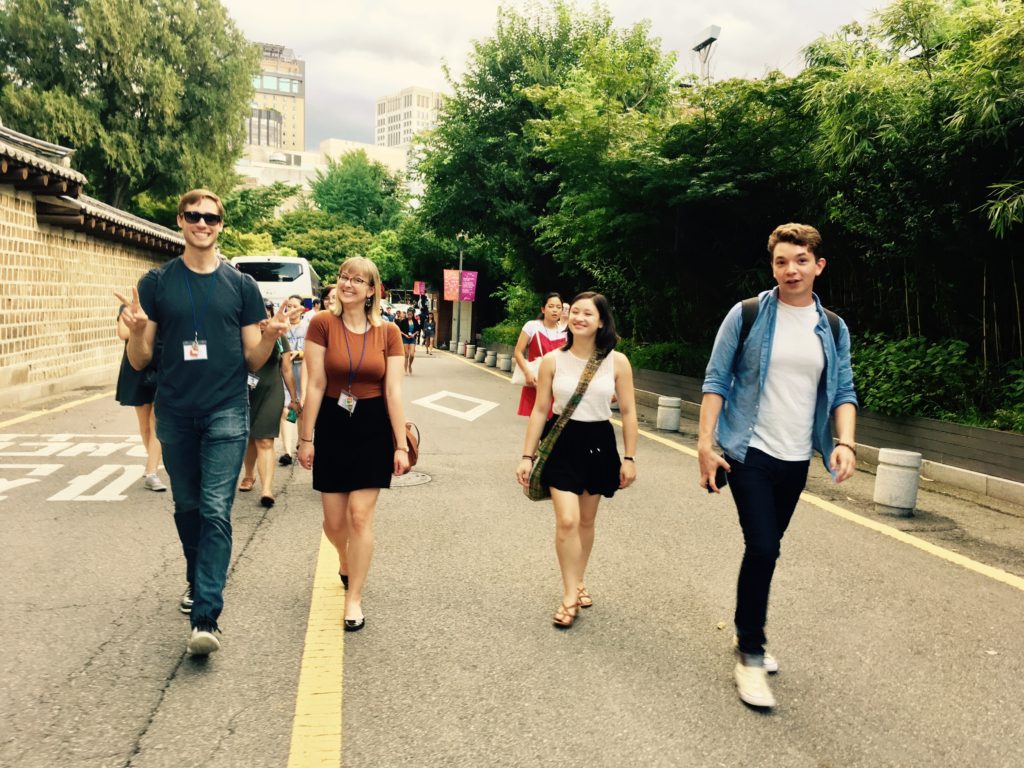 After our lengthy ceremony, we then migrated back to our hotel and then to the U.S. ambassador to Korea's residence for a Fulbright pool party.  If that sounds unexpected and somewhat strange, that was my initial reaction too.  The barbecue-turned-pool-party turned out to be exactly what most of us needed.  There was a feast of American foods and other comfort dishes as well.  With plenty of carbs and fresh fruit tucked away, we jumped in the pool for some cut-throat games of sharks and minnows.  It was great to let loose and lounge poolside before the craziness that was to ensue later in the evening.  Many ETA's had their hearts set on going out on the town and staying there until dawn.  The night progressed and ETA's scattered to the wind, finding their own individual watering holes before unexpectedly meeting up at the same club later on.  Large groups of Americans can be a bit to handle, but it was a blast seeing all my new friends having such a good time.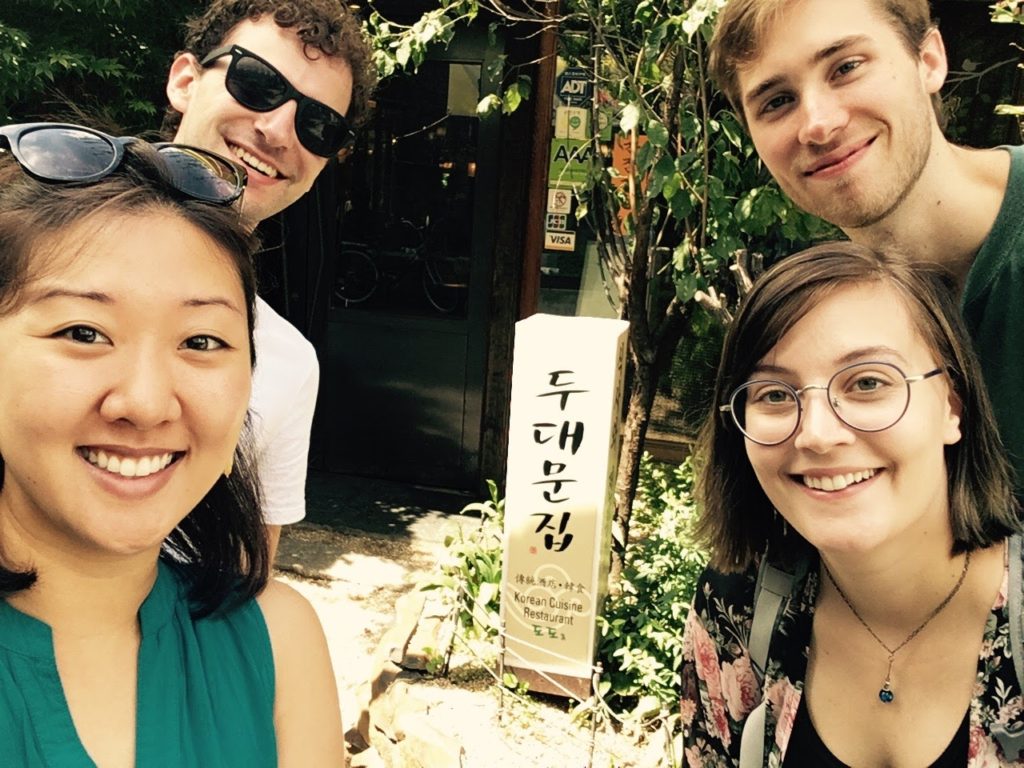 ---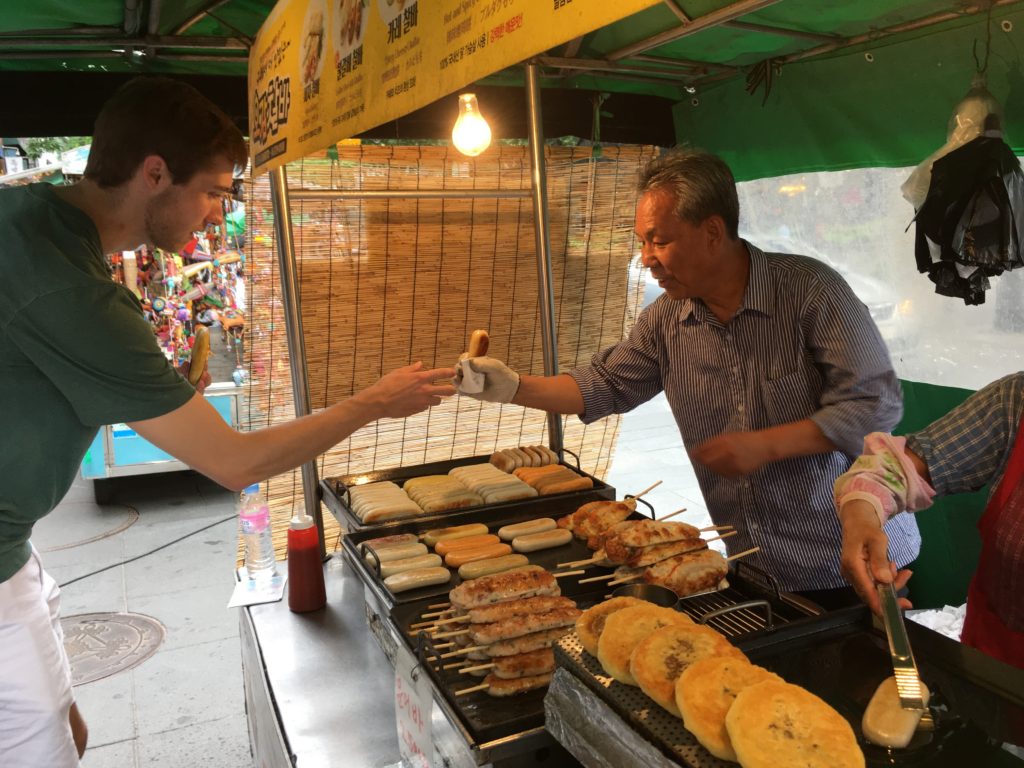 The bus ride back from Seoul was a little rough, as was the entire post-clubbing Saturday.  As per usual, I passed out (tired-wise) on the bus and some friends were able to able to snap some shots of my unconscious lump of a body.  The next few days were prime for rest and recovery and also marked the beginning of the end.  Our seonsaengnim had finished her teaching responsibilities and only had one more day with us.  We decided to venture down to Goesan for bingsu, a Korean shaved ice dessert, and to bond as a class for the final time.  We'd been pressuring our teacher to show us a picture of her boyfriend for some time now and finally were able to get one photo out of her.
The real final hurrah was our ETA talent show, a mix of singing, dancing, and other spoken performances to showcase our multitalented group.  I was so impressed by each brave soul, but especially so by those who chose to read slam poetry and other personal pieces.  I sang with some friends' accompaniment, but I was really moved by those who performed original pieces that night.
---
I'm sitting in my room today, writing this post and about to complete my first-day lesson for my new school.  I have yet to pack and there are empty Kit-Kat wrappers littered across my desk.  There's a Jungwon maintenance man replacing our cracked toilet and other ETA's occasionally walk down the hall, either scurrying to finished last-minute business or finding ways to avoid doing so.  In a lot of ways, tomorrow begins a very unique chapter of my life and in a lot of ways, tomorrow ends one as well.  There are so many sparkling personalities surrounding me here at Jungwon University and it's been a ride getting through this entire orientation.  As the year progresses, I hope to tell more stories about the many amazing friends I've made and especially convey my development and growth as a teacher.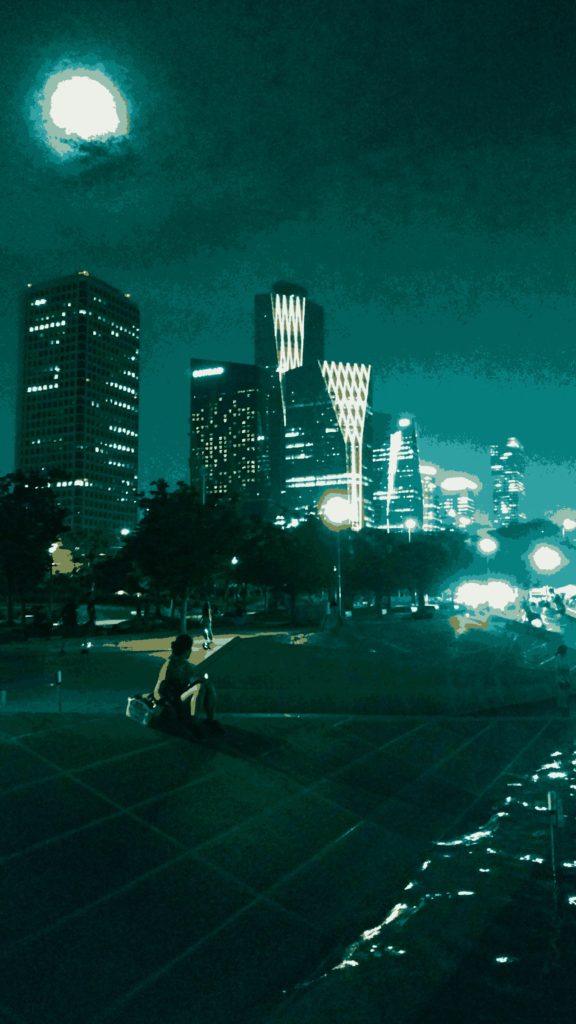 ---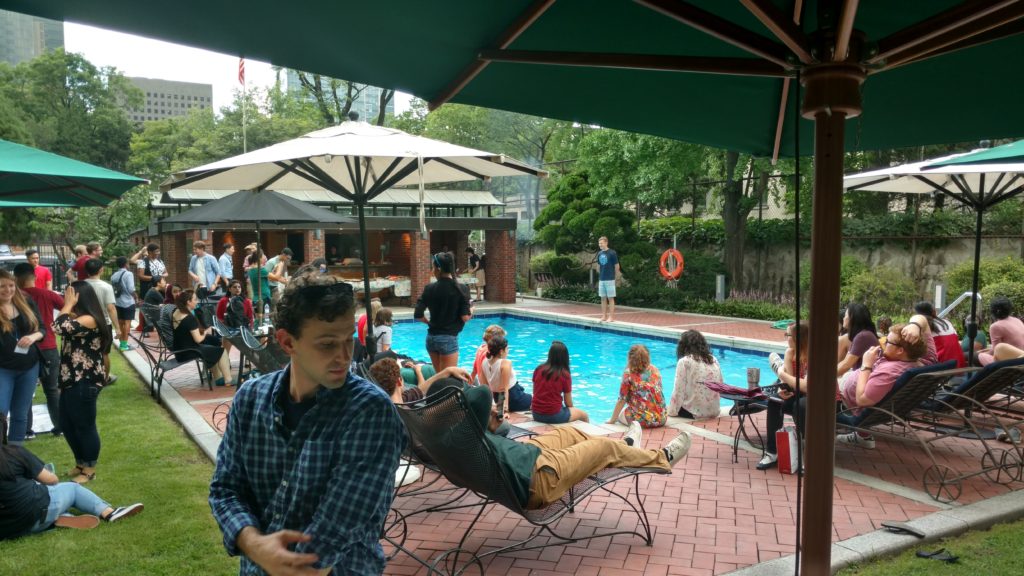 Once I meet my homestay family and get settled in, I'll post an address for sending mail and packages if you so choose.  There's a strong possibility that I'll begin teaching tomorrow, the day of our departure.  I'm really nervous, but much more excited about meeting my students and building bonds with all of them.  It'll be hard to say goodbye as today continues and tomorrow unfolds, but this kind of goodbye is more of a form of good luck.  We will all be seeing each other again and I'm sure it will be full of positive feedback and amazing stories to share.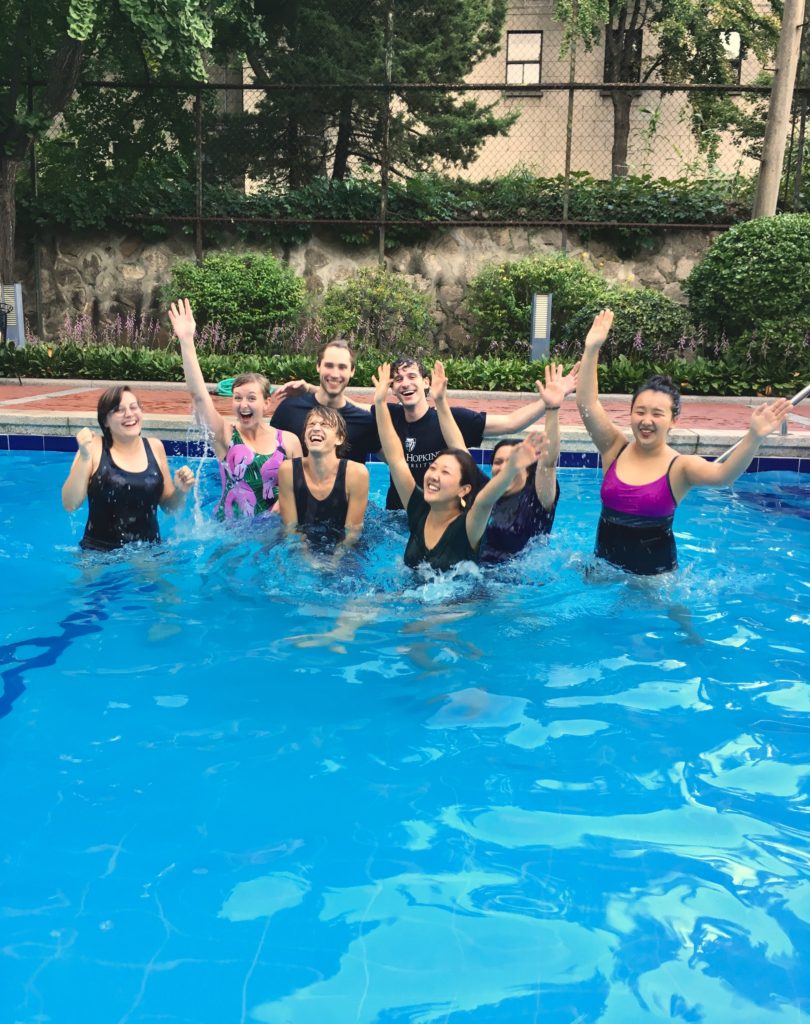 ---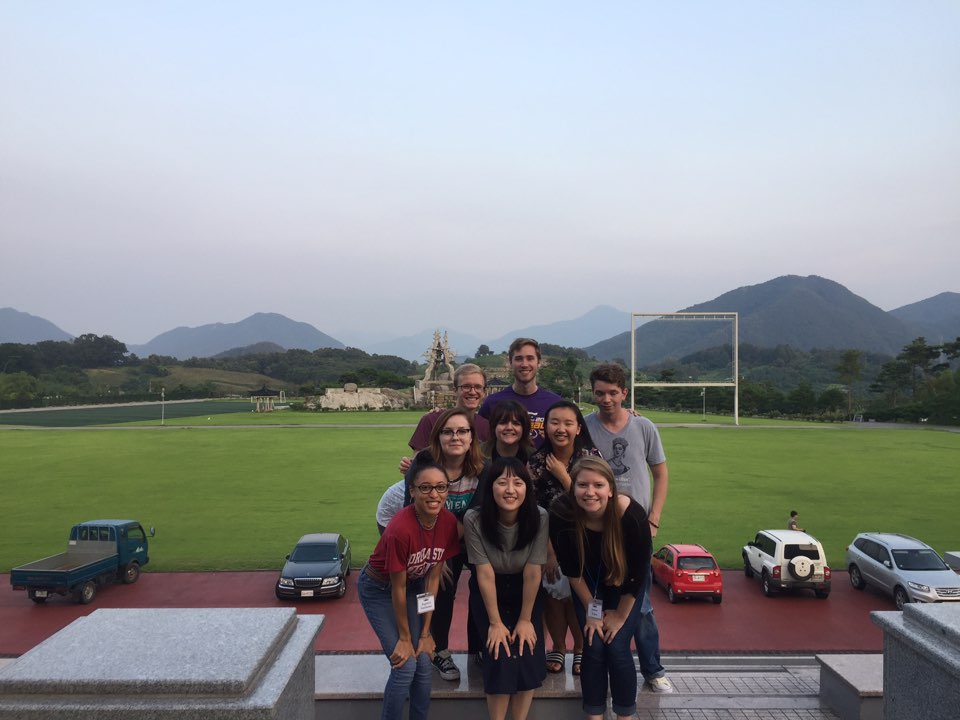 Keep me updated on what's going on in your neck of the woods (as I channel my inner Al Roker).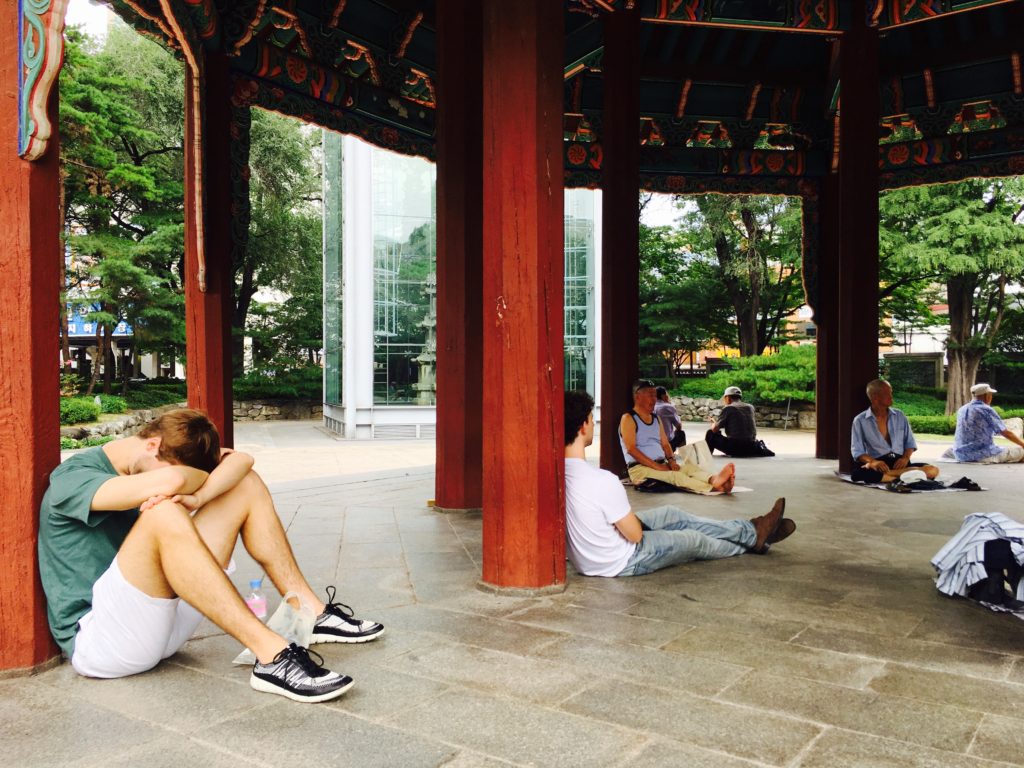 – Nathan